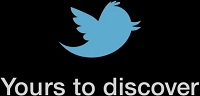 Major news for Twitter users, marketers and business owners- Twitter has announced on a round of major changes all across the micro-blogging social networking service: From a complete whole new redesign (for both mobile and desktop), through new look to profile pages and to the option to embed Tweets. Let's go over these recent changes.
Twitter New Design
After that just four months ago Twitter made the last (at that time) design the default one for all its users, now the social networking company is making (again) even more serious interface changes. The new design if focused around four elements: Home, Connect, Discover and Me.

Home
The user's homepage received a much better easier to browse interface- The timeline has a cleaner look and better media discovery features inside the Tweets while the profile information column has moved to the left side.
Connect
In this section the users can find other activities about him from the network- Who followed him, mentioned him in a Tweet (hashtag), retweeted or made favorite one of his Tweets.
Discover
This section suppose to provide personalized information for the user based on his interests, locations and uses, as Twitter algorithm suppose to identify contents especially for the user.
Me
The Me section is in fact a more expanded page of the user's profile that includes all his stats (number of Tweets, followers, following), personal shared information and Tweets.
More details about the new design can be found in the new designated page Twitter has created (fly.twitter.com) and in this video:
Enhanced Profile Pages
Twitter also presented new enhanced profile pages where businesses can customize their profile page furthermore- The brand logo and tagline are more highlighted as they grown bigger at the top of the page and overall the page is offering more friendly to use and to look at experience.
Another nice feature that has been added is a (free) first Promoted Tweet where the business owner can choose what will be the first Tweet at the top of the page to make it more welcoming for visitors as it expanding automatically to show media contents (if it contains any).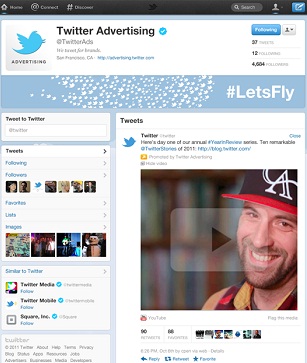 Embedding Tweets
The last added feature Twitter has introduced i want to discuss about is targeted towards webmasters. It is the option to copy a simple line of code to the webmaster's site/page to show specific Tweets. This provides more active appearance to Tweets compared to a screenshot image, where it is showing links and buttons. For more guidance about it enter this Embedded Tweets document.