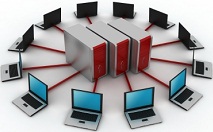 Some of the main issues work from home business owners tend to ignore from, is web hosting although it can have a tremendous influence on both the user experience and search engine rankings. To help webmasters with that matter, Google just published a post about it full of tips and advices. Let's go over its key-points:
Search Bot Blocking- Sometimes, webmasters or the server systems are blocking by mistake the search bot from crawling the website (like what happened to Hacker News). The webmaster should verify he isn't blocking the search bot himself (by robots.txt or meta tag robots) or his hosting provider doesn't has some protection system doing it.
Server Unavailable- If the bot tried to visit the site and it was unavailable (or very slow) due to server problems it can also lead to devaluation in rankings. In Google Webmaster Tools, webmasters can find reports from Google about these kind of issues.
SSL (Secure Sockets Layer) Certificates- If someone is using SSL and didn't configured it correctly (domain name match), users would probably receive a warning from their web browser about the site and they will avoid visiting it.
DNS Configuration- Webmasters should verify they configured their DNS setting correctly (sub-domains if they have ones), so they would be accessible (or not) for both the users and the search bots.
Testing/Experimenting On Different Domains- There are web hosting providers that will offer (with truly good intention) to host your website on their own servers for testing/experimenting purposes. A webmaster who uses them, should (or verify the web hosting providers) block search bots from these experimental sites to avoid duplicate content problems.
Soft 404 Errors- There are web hosting providers that are using HTTP 200 codes (success) instead of 404 (failure) on error pages. Most of the time, search algorithms identify it and define it as "Soft 404 Errors", however, when the algorithm failed to identify it, he can index the error page by mistake (which is obviously bad for rankings).
Hosting Providers Modifications- There are rare cases where the web hosting provider is changing to site's content (mostly very cheap or free hosting providers). Webmasters should simply go over their sites or codes and look for changes.
Spam And/Or Maleware- There are web hosting providers (again, mostly very cheap or free) that are constantly spamming or using maleware from the same servers websites are on. Consequently, Google (and other search engines as well) may block these servers completely (including the sites).