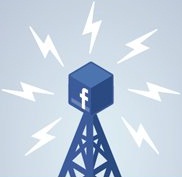 The top online companies are summarizing the past year and after Bing and Yahoo, it is now the turn of the most popular social network, Facebook. In the last week or so, Facebook has released couple of posts- One summarizing the articles users have shared the most and another summarizing the top status topics of the year.
Facebook's Most Shared Articles For 2011
Last week, Facebook has revealed what were the 40 most shared articles on the U.S. in 2011. Facebook is the biggest online community and therefore these articles can paint a pretty nice picture and reflect what interest and intrigue people the most. Here are the top 10 Facebook's most shared articles:
Satellite Photos of Japan, Before and After the Quake and Tsunami (New York Times)- Many photos from Japan disaster areas comparing to the past.
What teachers really want to tell parents (CNN)- Discussion of the state of education from a teacher point of view.
No, your zodiac sign hasn't changed (CNN)- Discussing the confusion about the Astrology season changes.
Parents, don't dress your girls like tramps (CNN)- An opinion article about how parents should treat their kids.
Father Daughter Dance Medley (Yahoo)- Funny video of a bride and her father dancing together.
At funeral, dog mourns the death of Navy SEAL killed in Afghanistan (Yahoo)- An emotional article and video of a dog crying at his owner funeral.
You'll freak when you see the new Facebook (CNN)- Discussing the new Facebook Timeline feature and more changes.
Dog in Japan stays by the side of ailing friend in the rubble (Yahoo)- Another emotional video of a dog, guarding his wounded dog friend.
Giant crocodile captured alive in Philippines (Yahoo)- Photo, video and article about a giant crocodile from the Philippines.
New Zodiac Sign Dates: Ophiuchus The 13th Sign? (The Huffington Post)- Another article discussing the astrology season changes.
What is pretty interesting is that all of the top 40 Facebook's most shared articles came from the same 6 websites when Yahoo (12 articles) and CNN (10 articles) were leading the way. This is pointing out on a somewhat centralization in the online news sources industry.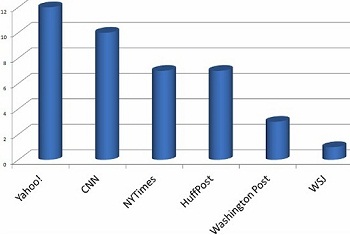 Facebook Top Status Topics For 2011
Facebook also published a post disclosing what were the most popular topics people have talked about in their status updates. This can reflect even more the human nature than the most shared articles, because this is what the people are actively writing about and not just recommending on a piece of existing content.
The status topics are ranked according to their peak volume in a specific period of time from all around the world. Here are the top 10 status topics for 2011:
Osama bin Laden death
Super Bowl won by Packers
Casey Anthony verdict
Charlie Sheen
Steve Jobs death
The royal wedding
Amy Winehouse death
Modern Warfare 3
Libya war
Hurricane Irene