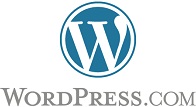 One of the main reasons many bloggers preferred other blog platforms than using WordPress is because it isn't allowing online advertising (at WordPress.com) and bloggers couldn't monetize their work efficiently. This situation may change soon, as WordPress is launching its own online advertising program.
WordPress has announced yesterday on WordAds- A new ambitious advertising program designated especially for WordPress. The new program has been created by WordPress in partnership with Federated Media that provides (among other things) ad solutions to many popular blogs such BoingBoing and Bakerella.
Patronizing AdSense and Blog Selection
In the blog post, WordPress is throwing some dirt on AdSense and basically stating that bloggers deserve better advertising platform than Adsense while their new program, WordAds, is supposedly much better. Additionally, WordAds is completely optional and it is only for blogs that would meet the requirements.
The first requirement is to have a custom domain (meaning domain.com and not domain.wordpress.com) which costs $17 for new one or $12 for existing owned one. Other requirement relates to traffic and engagement stats, content and language. WordPress stating that "Some blogs may not be accepted", but i suspect it will be much more than "some".
Thoughts
In August, WordPress founder Matt Mullenweg has revealed that WordPress is powering 14.7% of all sites online, pretty amazing piece of stat… Yesterday, in the WordAds announcing post, another impressive stat has been disclosed- More than 50,000 WordPress blog are being created every single day!
With these kind of numbers, WordAds definitely has a great potential, however, it all depends on how it will be implemented, provide relevant ads and obviously how much revenue it will produce for the bloggers. Anyway, it is certainly good news for work from home bloggers that now will have another earning option.
To apply for WordAds program you can enter this page.