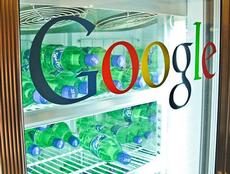 Few days ago, Google announced on a new "Freshness" algorithm update it is implementing to its search engine and that it will affect 35% of all searches. The announcement put on edge the internet marketing industry (and the work at home industry) and everyone expected a big impact (for better or worse).
The announcement caused many online business owners a lot of excitement and even anxiety due to the huge percentage change in searches Google had suggested (35%)! In comparison, Google stated in the past that one of the most influencing algorithm updates ever, the Panda update, has affected "only" 12%. So, after few days of examining, testing and experiencing with the new search algorithm, here are my first impressions and conclusions.
More Moderated Than Expected
The "freshness" algorithm update was much more moderated and subtle than the general expectation online. About a day after the announcement, it was clarified that the "old" fresh content algorithm already affected 17.5% before the Freshness algorithm implemented and therefore the new one will affect "just" 17.5% more (which is still pretty big percentage) and not 35%.
Additionally, it didn't made drastic ranking differences in high volume keywords and it mostly impacted long tail keywords, where new content pages from reliable sources got prioritized over old ones.
Affected Mostly Hot Topics and Recent Events
The update had the biggest impact on hot news, events and topics search queries which indeed requires that the most fresh content will be presented for the user. To be fair, Google's head of ranking team, Amit Singhal, said that these would be the most-impacted search queries when he announced it.
Bigger Affect In Google News
Google News algorithm already granted fresh content a priority before and now after the implementation, it has become more significant which is pretty obvious- As a news portal, it suppose to award fresh new quality content more credibility than old one.
Better Time Indication
Google also improved the time indication on the search results page and you can find today more accurate time indications in hours and even minutes. For example, here's a result with "15 minutes" time indication for the query "justin bieber":

Not Clashes With Panda
All websites i examined that were hit from Google Panda, kept their (poor) rankings and didn't advanced even if they published new content. Therefore, it can be concluded that Panda works side by side next to the Freshness update as a separate search factor/filter and they aren't influencing each other.
Overall – Improved Search Experience
My first impressions of the Freshness algorithm are that it certainly improving the search experience and offers more accurate results. It is also proving (again) the quality advantage Google has over the other search engines by providing better quality results in real time.
I also recommend to watch this video from SEOmoz that reviews the Freshness algorithm update: