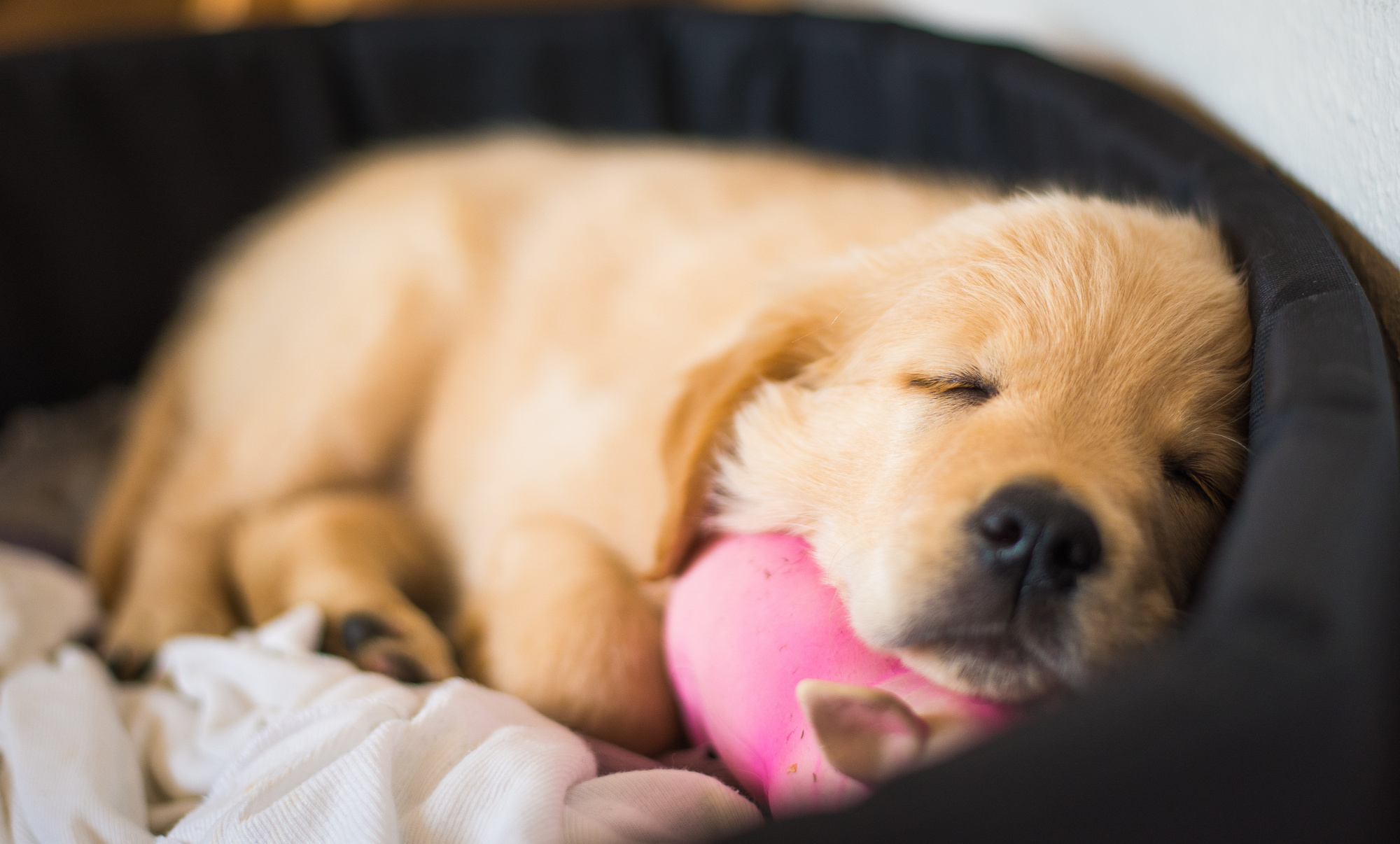 If you've recently brought home your new puppy, congrats! This is such an exciting time for any pet owner: lots of puppy kisses, wobbly walks, and playtime on the floor.
But remember, there's more to puppy parenting than playtime! Don't forget about the key essentials you need in your home in order to keep Fido healthy and happy.
Read on to learn about the pet products you can't overlook for your new pup!
1. Food and Water Bowls
This should be one of your first purchases. Ensure the food and water bowls are placed on the ground, in easy access for your little guy or gal.
2. High-Quality Puppy Food
It's important to buy dog food (wet or dry) that's designed especially for puppies, who have higher calorie and fat needs than older pups. Ask your vet if you need recommendations.
3. Travel Carrier
Even if you're not a big traveler, it's important to have a secure travel carrier for trips to the vet. Consider soft-sided carriers which are flexible and more comfortable. Hard-sided carriers are better for big chewers and larger dogs.
4. A Comfy Bed
Your pup deserves a bed that's just as welcoming and comfortable as your own. Be sure that he or she has a cozy place to sleep at night! Consider fleece or suede beds for an extra luxurious sleep, like this medium dog bed.
5. Plenty of Toys!
The last thing you want is Fido chewing up your furniture or designer clothes. Instead, provide your new puppy with plenty of toys that squeak, roll, and bounce! Mental stimulation is important when considering pet products.
6. Small Training Treats
For potty training and walking, keep small treats on hand. These are low in calories but still offer a quick reward when your new puppy does something right!
7. A Leash and Collar Are Key Pet Products
A short leash (non-retractable) is safest and best for training new puppies. Feel free to choose a design that most fits your pup's personality!
8. Identifying Dog Tags
In case your puppy gets lost or manages his way out of the fence, a collar with current dog tags is a necessity. Or, consider getting your pet "chipped" at the vet.
9. Gentle Puppy Shampoo
Puppies love to get muddy! Keep Fido clean and fresh with a high-quality shampoo meant for sensitive puppy skin. Rub a dub in the tub!
10. Metal Dog Crate
If you're planning to crate train your pup, you'll need to start on day one. That means you'll need a crate assembled as soon as your new dog comes home. Unlike most pet products, they even make expandable crates that grow with your pet!
There are countless things to look forward to when it comes to having a new puppy. Don't be overwhelmed with the list of things to buy; this should be a fun shopping trip! Feel free to splurge on colorful designs and cute fabrics.
Don't forget the first vet trip, too, to make sure your pup is settling in well and perfectly healthy. For other tips on pet products and keeping your pet happy, check out the rest of our pet-friendly site!