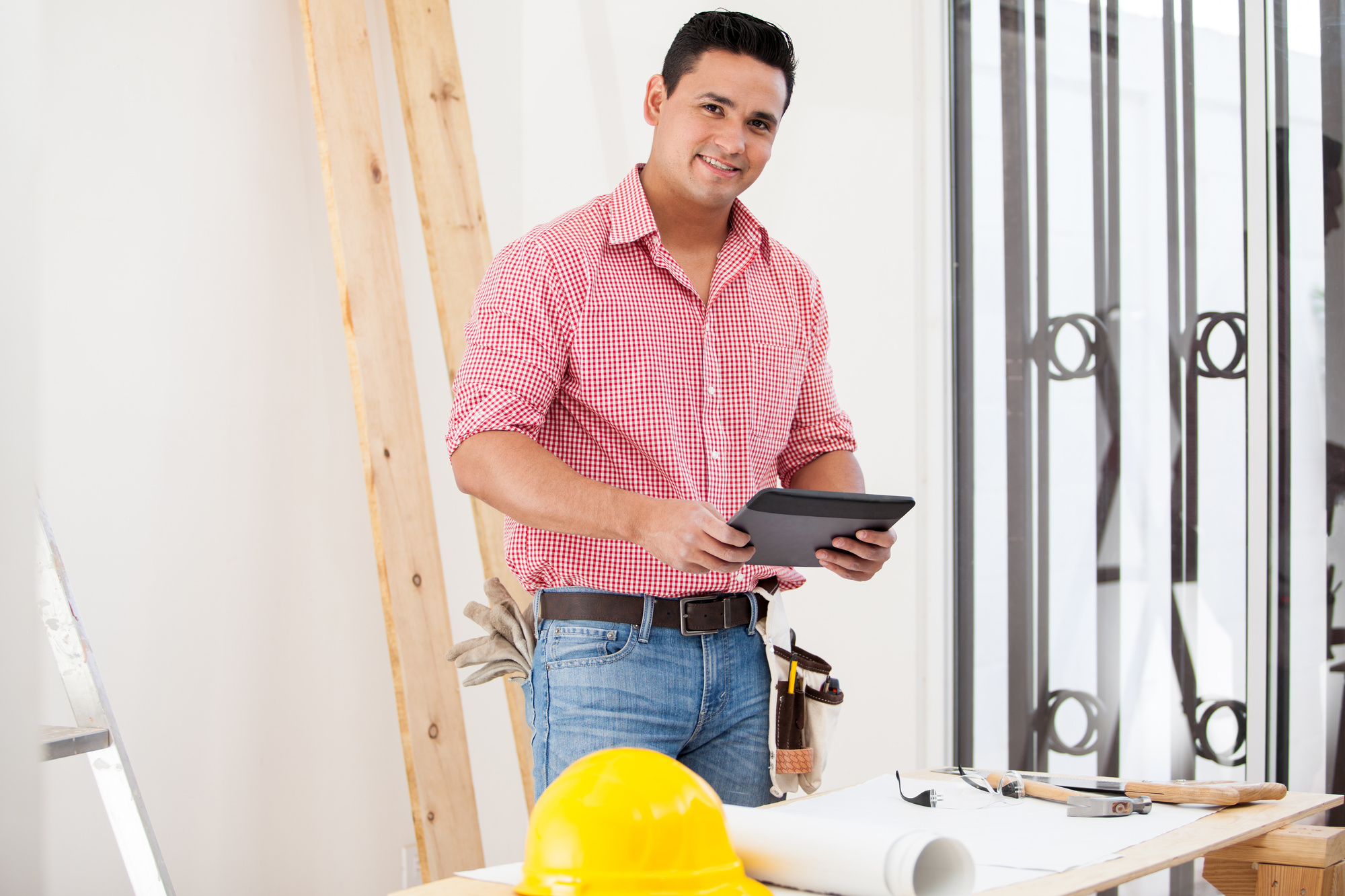 Your sleek, black bathroom from 1989 probably feels less than functional today. Or maybe just the decades-old, drafty windows upstairs need to go.
Not every project is a DIY, though. Sometimes you need a qualified professional. Once floors are pulled up and walls come down, surprises await. Are you prepared for rot, mold, bad plumbing or nonsensical wiring?
Great remodeling contractors have experience with finding the unexpected. When you plan on changes your home, sometimes you need to find a contractor. Read on for what to look for when you need to hire one.
Plan for Success
Before you even start your project, you need to figure out what you want to do. Crown Molding! Skylights! A two-car garage-sized kitchen! It all sounds dreamy, but without at least a sketch and some notes, it's a nightmare to find a contractor.
You should have a rough idea of how much you can afford to spend. No one wants to have fantasies of the ultimate spa bathroom, only to find out that to build it will exceed the value of the house.
Start by doing some research on your project. Have some knowledge of the materials you want to use and the end result you desire. It will make getting an estimate much easier!
Start With Referrals
Start your search for remodeling contractors with friends, neighbors, co-workers, and family. The most reputable professionals will come recommended by people you know. People you know will also steer you clear of the bad ones!
Check Online
Search engines, ads, and social media go a long way to get the word out about a company. There are also many sites online where you can evaluate company reviews. Most reputable contractors are also members of their national trade industry association, National Trade Association of the Remodeling Industry or the Better Business Bureau.
Review a company's website. Click here for a great example. Remodeling contractors should have photos of completed projects, contact information, and information about the business, including licensing, employee qualifications and reviews.
Look for Licenses and Insurance
Most importantly, you want to make sure your remodeling contractor has the correct licenses. In most states, including Florida you may check online for contractor status and qualifications. Only select someone with a current and valid license and insurance in your state.
Interview a Few Remodeling Contractors
You want face-to-face consultations with around three remodeling contractors. The magic number is at least two, no more than five. You want competition and comparison, but not overwhelming information.
Be prepared with a list of questions for each. Most importantly, ask about:
Project process from the initial meeting, milestones to construction completion
Design process and what is included
Qualifications of all involved, especially subcontractors
With each meeting, you should come away with a basic understanding of the process, timeline and a very rough estimate of costs.
While approximately three estimates is a reasonable number, do not be afraid to seek other estimates if the range in prices is large. Do not let price be your only factor in deciding which remodeling contractor.
Check Out Subcontractors and Employees
Learn whether all, some or none of the work in your home will be completed by employees. Many remodeling contractors do some work themselves, but parts of projects are put out to subcontractors. Commonly, these are other licensed trades such as electrical and plumbing.
You need to know upfront which parts of your project are handled by subcontractors. You want to know their qualifications, insurance and licensing, too. Most importantly, you need to know how and when they are paid.
An unpaid subcontractor may file a lien against your property for unpaid wages, even if you paid your contractor in full.
Permit, What Permit?
Remodeling contractors should advise you about proper permits for your project. Confirm that the contractor will obtain these permits. Remodeling contractors who cut costs by suggesting you as a homeowner secure the permits, or who suggest not securing permits at all are doing you no favors.
Delays in inspection and completion of the job or problems when you sell the house could result.
You Get What You Pay For
Be careful when you select a contractor purely on price. Somewhere, corners are cut. This is why getting a few estimates is important.
It is often better to select a slightly more expensive, reputable remodeling contractor than to pick a lesser one with cheaper prices.
You want your project completed well and with minimal intervention. Review all details of all estimates, and carefully check the estimate against your meeting notes. You want to work with someone you feel comfortable with.
Communicate Before Signing the Contract
The right remodeling contractor will foster an open and positive dialogue with you. While a contract cannot cover every possible obstacle, a discussion before signing the contract can go a long way in preventing costly delays and change orders.
You should discuss things like the hours and days people will work in your home, dust and waste control. Talk about securing your property after working hours, where workers will eat or use the bathroom.
Discuss and document the process when unexpected things like bad wiring or plumbing come up. Your contract should include some budget planning for surprises!
Conclusion
Remodeling your home can be a huge project. There will always be some surprises when you open up walls or tear up floors. Hiring a professional experienced in remodeling reduces delays in finishing the job.
Choosing the right remodeling contractor requires some planning and thought. You should talk to several contractors, compare price estimates and services offered. Ask about who will actually do the work and how the process goes.
When you make your selection, be careful about choosing on price alone. You want to make sure you pick the contractor you are most comfortable with. We hope this information leads to a successful remodel. Keep coming back to learn more about homes, real estate and managing your money.