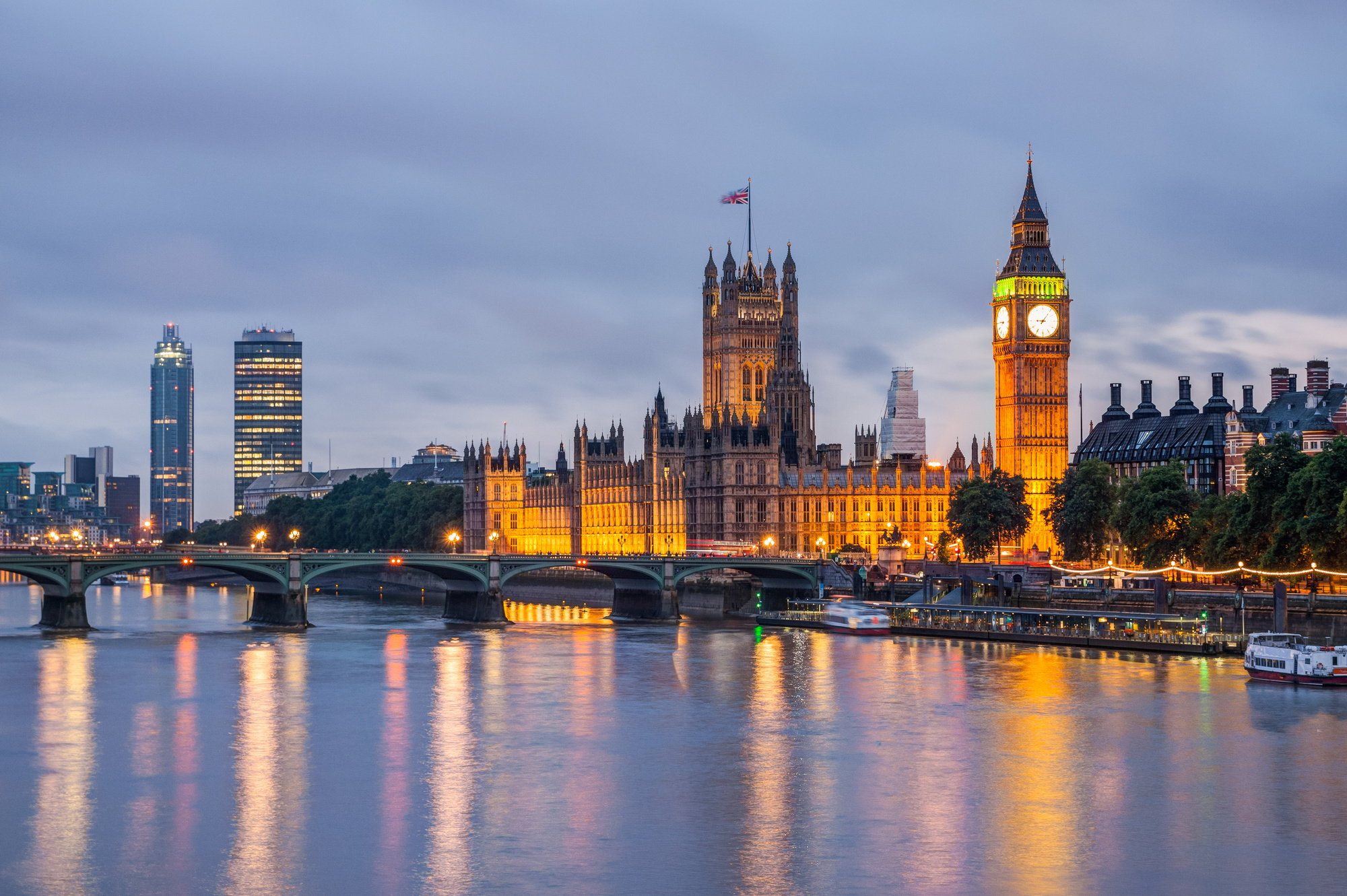 It's no secret that London is home to an array of engaging activities by day like afternoon tea, sightseeing and more, but the real fun for night owls begins when the stars come out and the lights glimmer throughout the city.
They are more things to enjoy in London after dark, especially since The Tube now runs 24 hours on Fridays and Saturdays.
Whether you're exploring London with friends, family or with an escort, you'll find plenty of London evening activities and entertainment for every budget.
1. Enjoy London Evening Activities in Its Popular Districts
Piccadilly Circus can be seen by day, but it doesn't compare to the view at night.
Its bright city lights and giant billboards are reminiscent of New York City's Times Square with an Old World flavor. Go shopping, enjoy restaurants and bars in the area until midnight. It also has some great landmarks.
Leicester Square is another area not to miss. Shops stay open until midnight. Most bars stay open until 2 am to 3 am.
Soho is another must-see in London. While its shops close at 7 pm, the bars stay open until the wee hours. Visitors and locals enjoy cocktails at pubs and drinking establishments until 2 am.
2. Pubs and Watering Holes
Beyond Piccadilly Circus, Leicester Square and Soho, London is home to an abundance of pubs and watering holes. Sketch, known for its unique drinks such as cotton candy shots and sweet pepper juice offers a fun night out.
Its modern d?cor, one of the most modern in the city, and entertaining staff only add to this bar's quirky ambiance. It houses four restaurants at Sketch and classic drinks ordered include Bellini and Bloody Mary.
Stroll up Regent Street any time of year and step into the Ice Bar to cool off at -5 degrees. The entire bar is frozen, so dress warmly.
Everything is made of Swedish ice. Even the seats and shot glasses! The Ice Bar serves food, cocktails and artistic ice carvings. You'll have to eat and drink fast because you can only stay indoors for 45 minutes due to health risks.
Want to say out into the morning hours? The Russian stays open until 5 am. Thursday through Saturday. Bars open until 3 am include Big Chill House and The Mother Bar.
3. Shop After Dark
If you haven't gotten your fill of shopping in the day, some shops are open after hours. You'll find these shops in a couple of neighborhoods.
The West End, Kensington, and Central London stay open until 8 pm to 9 pm on Thursday evenings. Knightsbridge and Chelsea shops stay open late on Wednesdays.
These shops are open past eight.
Westfield London: Monday thru Saturday until 10 pm
Westfield Stratford City: Monday thru Saturday until 10 pm
Oxford Street Shops: Thursday until 9 pm
Selfridges: Thursday nights until 9 pm
If you're visiting in July, take advantage of late night summer sales throughout London
4. Theater
What would London evening activities be without the theater!
Theater enthusiasts can see late-night performances, including plays at the Soho Theater.
Some of the types of shows you can see are comedies, cabaret and modern theater at this venue. They feature showings that begin late in the evening.
Want to see a film? Watch your favorite movies at Prince Charles Cinema. This movie theater hosts movie marathons and an array of movie genres until the late hours.
5. Museums
Museums can stay open until the evening. London museums typically have at least one late-night for exhibitions and galleries every week.
One museum that's great for night owls is Ripley's Believe It Or Not. It features some of the most "unbelievable" exhibits you'll tour in London.
For an authentic late-night cultural experience, visit Tate Modern. The museum extends its hours on Fridays until 10 pm.
In the museum, you'll discover permanent and special art collections and exhibits from London and from around the globe.
The British Museum, National Portrait Gallery, and National Gallery are other must-visit museums for travelers that have extended hours.
6. Seeing London from the Sky
There's nothing more exciting than seeing London's historic landmarks from a birds-eye view after dark.
Experience these London evening activities at the London By Night Tour. The tour features a host of iconic landmark views seen from an open Double Decker bus.
The Tower of London
Tower Bridge
Trafalgar Square
Saint Paul's Cathedral
Harrods
For an aerial view, take the London Eye and experience a view of the city from above. View the Shard skyscraper, the tallest building in London that offers a 360-degree panoramic view of the city.
The Shard also houses eateries to grab a bite or drinks. Its three level 72-floor building with cutting-edge technology makes for an optimal viewing experience.
7. Tower of London
See the Ceremony of the Keys in the Tower of London any night of the week. The locking the Tower takes place at exactly 9:53 pm every evening.
This traditional ceremony has lasted for 700 years. There's no charge, but you'll need to send an application to attend two months in advance.
Big Ben and Tower Bridge make great photo ops for photography enthusiasts and selfie lovers.
Chinatown is another great spot for London Evening activities since most of the neighborhood stays lively until midnight. Enjoy food and drink, culture, shopping and more.
London Evening Activities Takeaway
Now you've learned about the top seven London evening activities to experience when visiting the imperial city of London.
It's an Old World city that draws visitors from around the world to experience its beauty, business, culture, art, and entertainment.
And whether you're a student looking for accommodations, a traveler visiting solo or with friends or family, it's easy to find an array of holiday lodging in a wide variety of price ranges.
Visit our website today for more great articles, insights, and tips on travel, technology, business, career, home, pets and more topics.