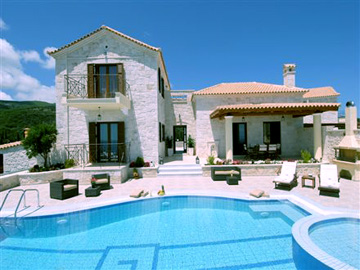 Most people who are travelling for the first time whether for pleasure or business purposes do not know where to start when looking for a place to stay. The process of finding good accommodations is made difficult because you are traveling to a completely new destination where you do not know much about the lifestyle of the people and the available travel accommodation.
However, there are a few ways in which you can set yourself apart from the rest and ensure that you find the perfect holiday rental accommodation without having to break your budget. Whether you are looking for a penthouse, a condo, or a serviced apartment, the following tips are highly valuable.
Start Planning Early
If you are set on finding a great vacation apartment, then it is vital that you start searching well in advance. This will save you from the stress of having to pay extra costs to secure an apartment on short notice or during peak seasons. While it may seem ridiculous, most travel agents advice people to start looking for holiday homes at least one year in advance. This is because good vacation rentals are on high demand and as such, bookings can be quite fast.
Do Your Research
It is very important to do thorough research when hunting for a holiday apartment. The internet will be of great help especially if you are travelling to a destination that is thousands of miles away from your home. By visiting multiple websites you will be able to learn more about your destination thereby increasing your chances of not only finding a good holiday apartment but also getting a good deal that will save you tons of money.
Consult A Travel Agent
When unsure on how to go about finding a holiday apartment, you should first begin by knowing the exact location of your destination and the time at which you will be traveling. After that, you can consult the services of a travel agent who specializes in your destination. A travel agent will help you enjoy your vacation as they will point you to a good vacation apartment that is also in a good location.
Avoid Hastiness
Most travelers make the mistake of being overly excited at finding the vacation apartment they wanted that they rush to sign the rental contract without even reading it. It is important to study the contract very carefully before singing otherwise you may end up paying very dearly. Make sure you fully understand your payment schedule, your liability, as well as any other issues pertaining to tenant responsibilities. You should make it a point of consulting a trustworthy and competent lawyer when any part to the contract is unclear.
Take Precaution
Make sure that you get the contact number of the owner of the property in case you encounter problems such as electrical faults or burst pipes during your stay. It is also wise to photograph or video tape the entire apartment during the first day. In this way, you will document the state of the property and avoid being blamed for any existing damages at the end of your vacation.
This article was written by Alec Bateson, a contributing writer for http://www.edinburghpearlapartments.co.uk/. When travelling to the UK Alec suggests you try this place and you will be guaranteed of absolutely no regrets.