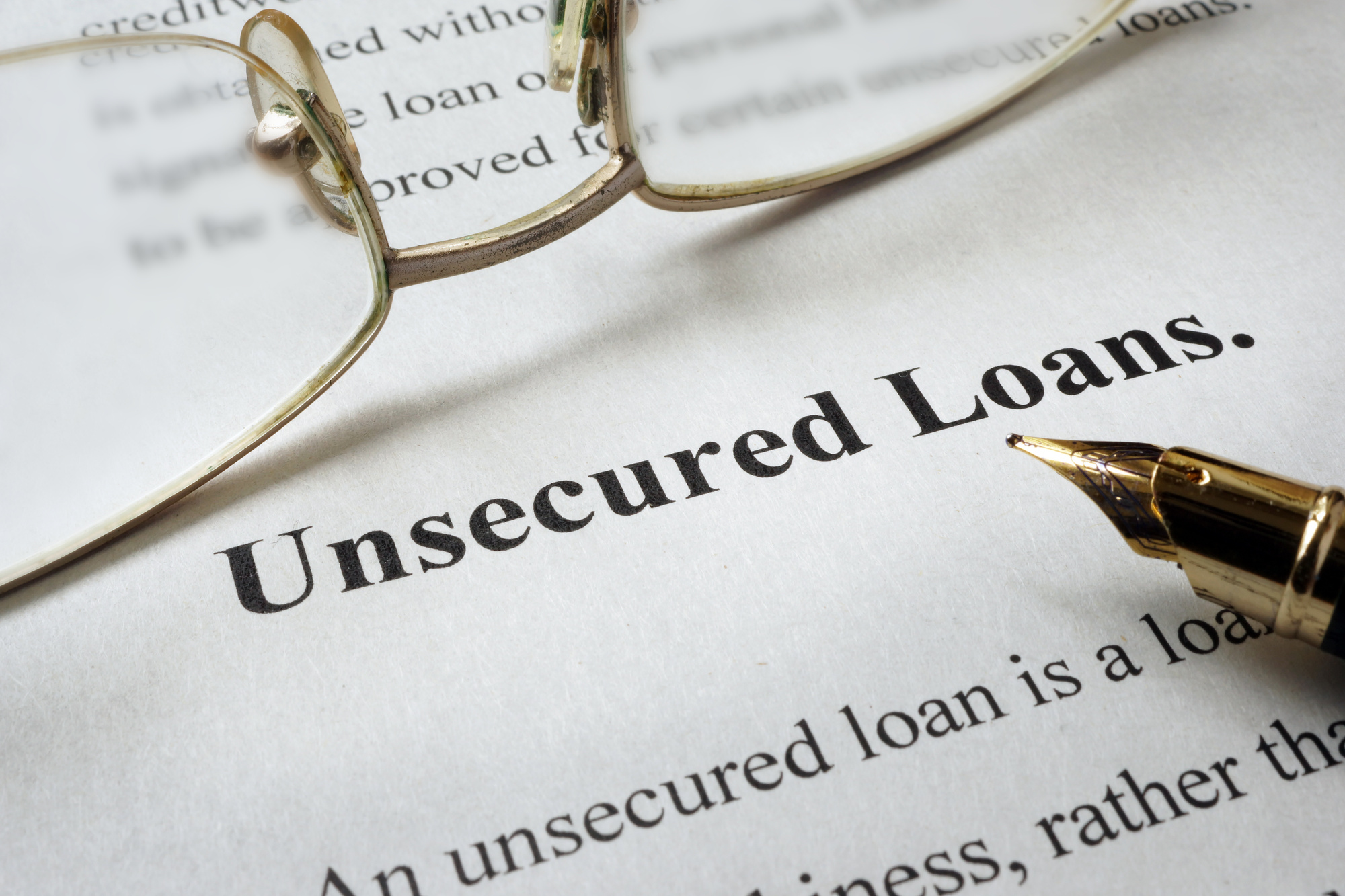 As a small business owner, you know the challenge of balancing your available funds against business needs. Sometimes, you need a loan to expand your services. Or it may be time to update equipment, or update inventory.
Your vision is usually clear, though finding the capital is not. If you don't have enough assets to use as collateral for a secured loan, an unsecured business loan may be the answer.
What Is an Unsecured Business Loan?
Unsecured business loans are a type of financing you may qualify for without providing collateral.
Collateral is an asset that you own or that your business owns. Typical assets borrowers use are real estate, a car, or equipment. You provide collateral to mitigate the risks the lender is taking when loaning you money.
The lender can seize your asset should you default on the loan. Again, this is for a secured loan.
You do not put up collateral for an unsecured business loan, and neither can the lender posses your assets should you default on the loan. Borrowers receive their loans based on their credit profile.
This sounds easy enough, but there are pros and cons to these loans. Let's find out more about both.
Why Apply for an Unsecured Business Loan?
As we mentioned, you do not put up any collateral for unsecured loans. This is probably one of the best advantages of unsecured business loans. You can get the funding you need without risking another asset.
Increased Loan Amount
Sometimes, the total amount you can borrow is higher for an unsecured loan than for a secured one. There is no value ratio assigned to a pledged asset. For a secured loan, the total value of the loan cannot exceed a set percentage of the collateral's value.
Since unsecured business loans don't require collateral in the first place, lenders can set the limits higher. Limits vary from lender to lender, but unsecured loans often range from $2,500 to 1 million.
Speedy Approval Times
The typical time for processing an unsecured loan is around three to four weeks, but some lenders can approve an unsecured loan within 48-72 hours.
This timeframe is faster than it is for unsecured loans. This is because you can skip the appraisals you'd need to do for collateral assets.
Easier Loan Application
To put it simply, there's less information needed on an unsecured loan application. Borrowers do not need added forms and other information involved in providing collateral. The process is much more streamlined because of this.
More Flexibility with Your Funds
Secured loans often have more limitations on what you can use the borrowed money for. Borrowers must often state a specific purpose for the loan. One example is purchasing needed equipment. Another example is needing funding for the inventory.
As a borrower, you have more flexibility with unsecured loans. As long as you use the funds for legal activities (meaning you are not using them for gambling or the like), you choose how to spend your funds.
You may choose to use your funds for any number of activities. You may want to upgrade your computer systems. You may want to finally renovate your storefront. Or perhaps you want to cover usual expenses during your slow season.
Poor Credit Allowance
Some lenders tend to be more willing to fund borrowers with less-than-perfect credit scores. This does vary per lender, but it is an option much of the time. You will know once you review each lender's requirements.
This is a definite advantage if your credit is less than stellar or if you don't have a credit history. It would be more difficult to qualify for a secured loan in this case.
Disadvantages of Unsecured Business Loans
Now that you know the advantages of unsecured loans, it is also wise to take a look at the disadvantages.
Higher Interest Rates
Since you are not providing collateral, the interest rate will be substantially higher. Yes, the process is faster, and you are not risking your existing assets. Though, there is a price attached to that convenience.
Shorter Terms
Unsecured business loans have shorter repayment terms. You should prepare to repay the loan quickly. The repayment period is usually around 12-18 months. On the other hand, repayment plans for secured loans can span several years.
A shorter repayment period combined with a higher interest rate also means that your APR could be more than you anticipated.
A shorter term may also mean that you are making more frequent payments. You may make a payment more than once a month or even weekly.
Rigid Repayment Terms
Unsecured business loans have little flexibility when it comes to repayment terms. Whatever payment amount you agree upon at the onset it what you must pay throughout. There is little to no opportunity to revise that amount.
No Tax Benefits
You can deduct the interest from some types of loans from your taxes. But, unsecured business loans are not one of those types.
You'll want to factor this in when deciding if unsecured business loans are a good choice for your small business.
What If You Default on an Unsecured Loan?
Because a lender does not require collateral for an unsecured loan, there is nothing they can repossess if the borrower defaults. Though, the lender can take other legal actions to recoup the money. Lenders can turn your account over to a collection agency or take you to court.
If the court rules in the lender's favor, the court can garnish your wages or place a lien on your home.
Research Your Funding Options
The internet contains a plethora of material on small business funding in general, from grants to loans. There are countless lenders out there who can meet your needs.
If you don't find your answers yourself, there are consultants like Pinnacle Consultants Inc., who can help guide you through financial decisions.
Finding the Right Lender for You
Now that you know more about unsecured business loans, you have a direction in which to go. Understanding the benefits as well as the drawbacks to this funding solution should help you take the next steps for your business.
If you have any questions or feedback for us, please contact us.