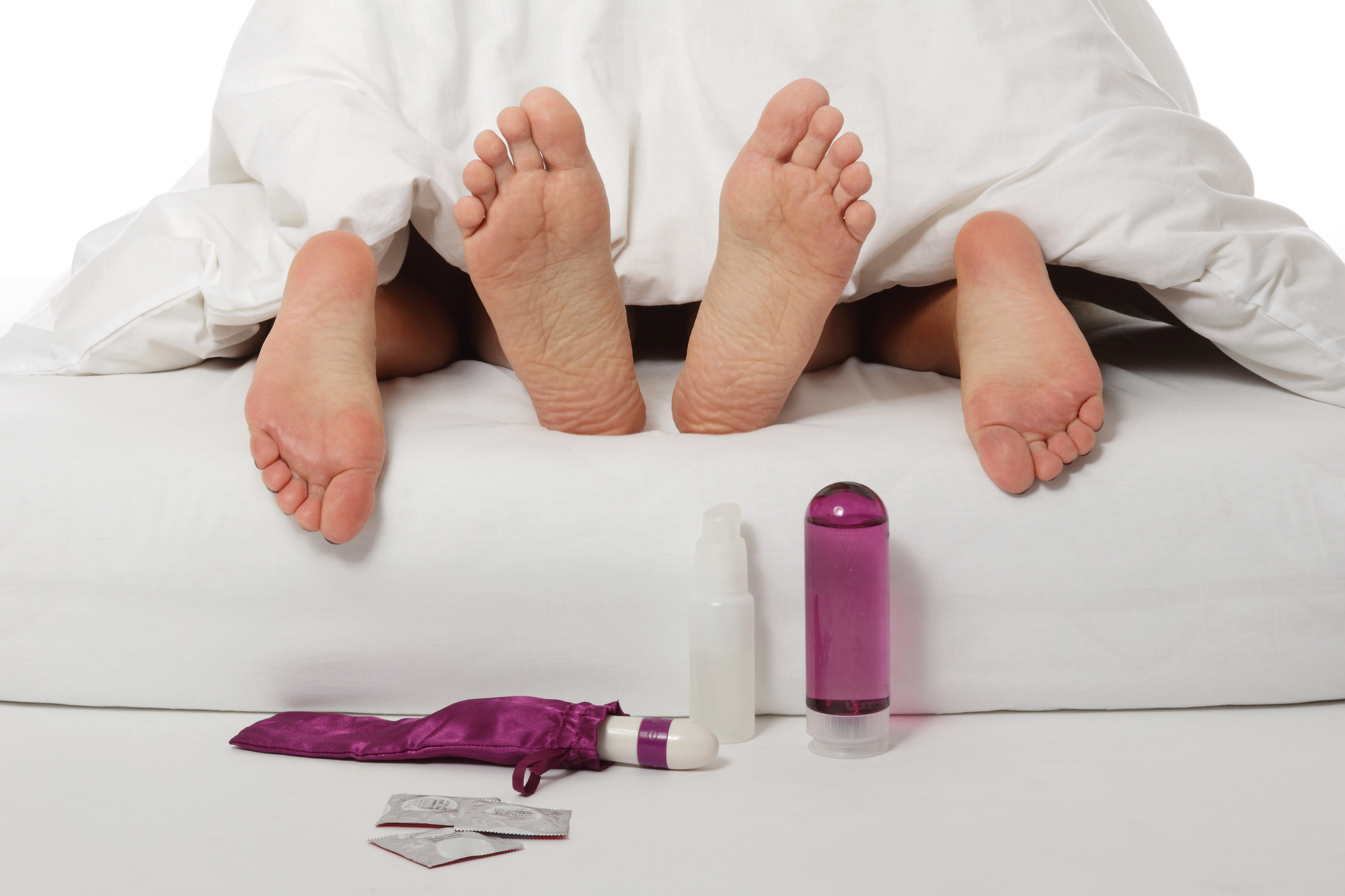 Do your New Year's resolutions include having longer, hotter, and better sex?
If they don't, why not, and if they do, then there's no time like New Year's Eve to set the right tone for the rest of the year.
Of course, you're going to need to spend some time discussing your wildest fantasies with your partner, buying a few bottles of wine to give you some much-needed liquid courage, and of course, making sure you have all the right toys and tools.
One of the most crucial things we see lots of couples — and those who prefer to play solo — forgetting?
Lube.
Not only will the right lube make you and your partner more comfortable, today's offerings can also help to enhance the experience when it comes to taste and touch.
But which options are the right ones for you? Read on to find out.
If You Have Sensitive Skin
There's nothing quite so terrifying as waking up the morning after what you thought was a great night to realize that you're itching, burning, or just feeling uncomfortable downstairs.
However, if you have sensitive skin, and are allergic to latex and other ingredients, it's a scenario you know all too well.
The good news?
There are plenty of organic, eco-friendly, and hypoallergenic options on today's market when it comes to lube.
The bad news?
You may have to pay a bit more or look a little harder to be able to find them.
So, which option will work for you?
We love this glycerin and paraben-free option from Isabel Fay. It's a water-based lube that you can use with any type of condom (latex, sheepskin, you name it.) It will also work with any and all toys you want to throw into the mix.
It's also free from color and fragrance, so you won't have any harsh reaction to dyes.
If You Want To Give Anal A Try
It's not exactly rocket science: if you're going to have anal sex, proper lubrication is absolutely key.
While many people are nervous about the pain associated with anal sex, as long as you're relaxed and properly lubricated, you and your partner will be able to enjoy the experience.
If you're not planning on using any toys, then we suggest this pure silicone lubricant from Wet Platinum. It's also totally safe to use in the water and can be used with latex condoms.
If you're interested in using toys only, then you might want to try this option from Doc Johnson. Keep in mind that it's not compatible with latex, so if you decide to leave the toys alone, use another kind of condom or lubricant.
If You Want A Hint Of Flavor
You don't always need to achieve penetration in order to have a great sexual experience.
If you love giving or receiving oral sex, regardless of your gender or the gender of your partner, then why not give flavored lube a try?
If you're not sure which flavor of lube you'll like the best, then we recommend picking up this sampler from the aptly-named company Good Head. You'll get a chance to try five different flavors: cinnamon, passion fruit, cherry, mint, and strawberry.
If You Have Trouble Getting Wet
There are lots of reasons why some women have trouble getting wet.
It can happen because of nerves, inadequate foreplay, (though you should always speak up if your partner isn't getting things quite right) and even due to age.
Whatever the reason, a lube that's geared specifically towards women that struggle with vaginal dryness will be a good bet for you.
The company YES offers a wide range of water-based lubricants that are specifically designed to mimic the body's natural lubrication. It's even frequently recommended by gynecologists, especially since it's also hypoallergenic and pH balanced.
If you want to use it with toys (which can also help you to feel more relaxed and seriously pleasured in the process) it works with rubber, latex, and much more. Remember, toys and tools aren' just for women or solo play!
Find out more about penile enhancement pumps and the proper lubrication to go with them, to ensure that everyone feels confident during intimacy.
If You Want To Play It Safe With A Lube With Spermicide
There's nothing that can ruin the memory of a hot hookup like a pregnancy scare in the weeks after.
Though we always suggest playing it safe to protect against both pregnancy and STDs, sometimes, you may have the urge to go bare. Or perhaps you're just a teeny bit paranoid, and want to ensure that your pregnancy anxiety doesn't kill your vibe.
If this sounds like you, then we suggest a spermicidal lube like this one from PrePair. It won't just lubricate you, it will also work to prevent the egg from implanting and is FDA-approved.
How Else Will You Spice Up Your Sex Life In The New Year?
Now that you know all about the different types of lube you can use to entice and tantalize your partner, we're sure you're dreaming up all kinds of scenarios and unforgettable evenings for the future.
Or maybe, even though you'd love to try out some of the lubes on this list, you just don't have anyone to share them with. If you're single and looking, or single and planning to stay single, we want to make sure you get the most out of both your sex life and your experiences outside of the bedroom.
Perhaps you're dealing with a few insecurities, want to get your body in shape, or just have absolutely no clue about how to approach that hottie at the yoga studio without humiliating yourself.
Check out our website and blog for tips on all these topics — and much more. Together, let's make 2018 your best year ever.