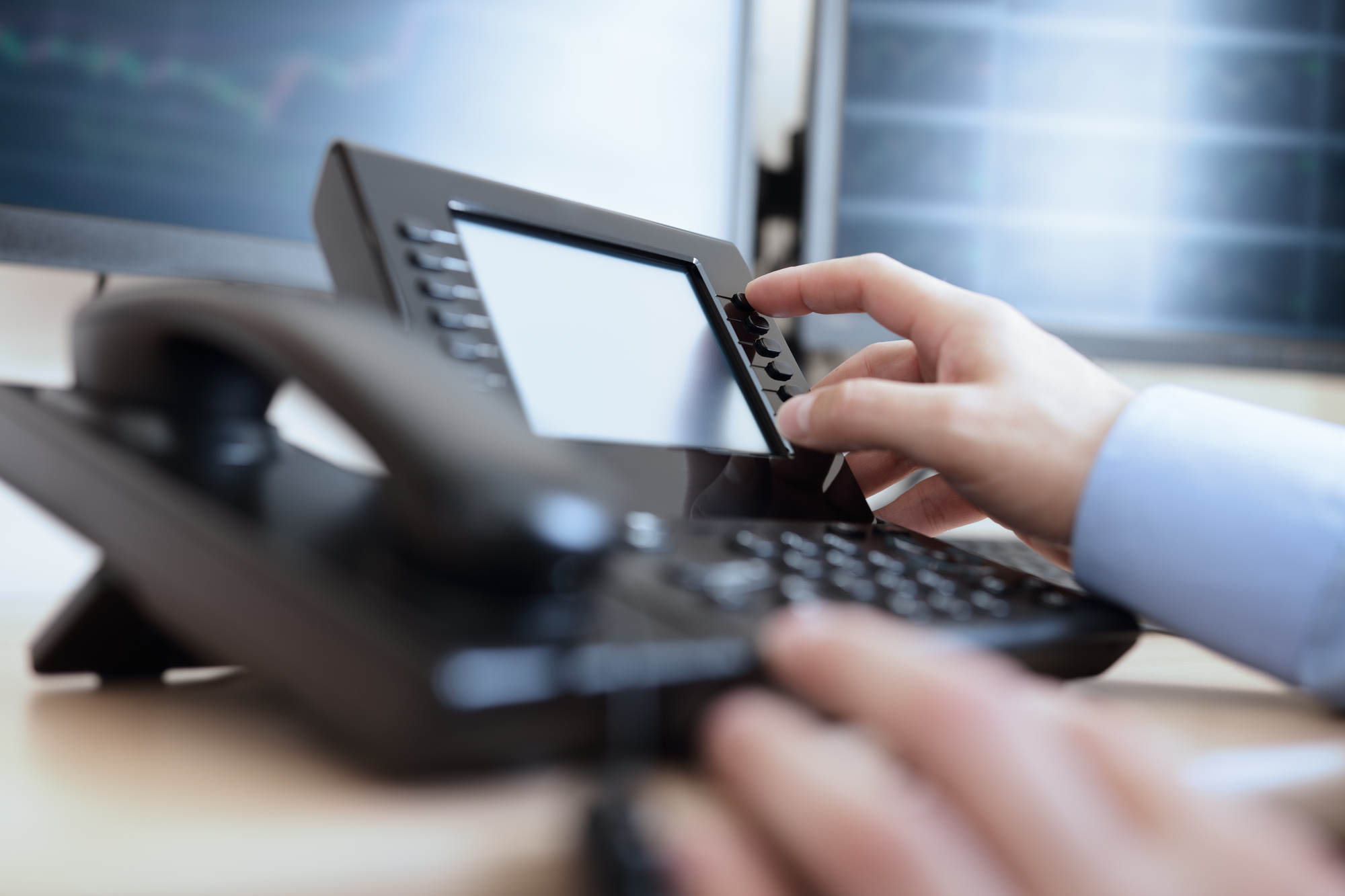 Whether working from home or in an office environment, the phone you use plays an important role in your day-to-day productivity. It's important you get a system that properly aligns with your requirements.
A business phone system is a long-term investment, so you need to make the right decision the first time. Asking the proper questions helps you narrow down your options.
Many people feel that as long as a phone system is new, it's a step up. But if you pick the wrong one, you'll be stuck with a complicated system that has too many features, or one that doesn't do what you need.
To help you out, we've created this guide on how to pick the best office phone system.
Let's find out what questions you should be asking!
How Does Your Office Function?
The first thing you should do is examine how your office operates now and how it will in the future. This helps determine the size and functionality of the system you need.
How many staff members will be using the phones? Do you plan on hiring more people in the future?
A basic two-line office phone will properly support up to five staff members. If you add more employees, you'll need an upgrade.
If a receptionist transfers calls to other employees, you need a system that provides easy functionality for that. Also, if you conduct many conference calls, look for a system with built-in conference calling capabilities.
In case you have a business with several locations, there are some things to consider. If you buy the same system for each office, a piece of hardware may be necessary to connect them all.
While you're thinking about these things, take notes to weigh the pros and cons while looking at different phone systems. The important thing is to find something you can depend on for years.
What Kind of Automation Do You Need?
Office phone technology has come a long way. Features that were once impossible are now automated.
Many phones now have an automated assistant. This virtual assistant can route a call based on what the incoming caller selects. This helps streamline your incoming calls if you don't have a receptionist.
A PBX phone system acts similar to a multi-line phone but doesn't require human involvement. You can manage outgoing and incoming calls and they also provide the ability for easy internal communication. For a great example of top-notch automation, check out the VDS Telephony & Beyond avaya ip phone system.
The great thing about these phones is that there are levels of automation and corresponding prices. This means you're not stuck with features you don't need.
Keep in mind that if you're a solo or small operation, you probably won't need these features. Going with something that's basic and works well helps avoid wasting money on capabilities you'll never use.
What Are Your Storage Needs?
Aside from deciding how much storage you'll need out of an office phone system, determine how you want to fulfill storage of messages.
Depending on your requirements, you'll either use a residential or business voicemail. You can either obtain this through the phone company or buy hardware. This includes an answering machine built into the phone or a separate attachment that provides voicemail services.
Your phone company will charge a monthly fee for voicemail. Businesses tend to pay a little more than residences.
An advantage of getting messaging service through your phone company is that if all of your lines are busy, they route the call to voicemail. For a business, this is much better than giving someone a busy signal.
When you get your new system, talk to your phone company about your messaging options.
How Many Lines Will You Need?
If you work alone from your home, you probably won't need more than one line on your new office phone. However, if you're a larger operation, you may need many lines.
To best determine your needs, think about your average call volume. This includes incoming and outgoing calls. You also need to determine how many people will actively be using the phones throughout the day.
There should be enough phones and lines so that there's always one available if everyone else is on a call. You don't want too many incoming calls going to voicemail. This creates a bottleneck in day-to-day operations.
Look beyond your current needs. If you think you'll be adding employees in the future, it may be better to prepare for that now. It will save time and money in the long run.
What Other Features Would You Like?
You've thought about what you require from a new office phone. Now think about features that would make your life easier.
Again, you should make a wish list. Think about how your productivity could improve and what features will help.
Determining what you want helps you tailor your shopping process.
Some features that may help you out include:
Intercom capability
LCD displays
Transfer capability
Caller ID
Internal directory
Headset capability
Remote accessibility
Data ports
Protection from memory loss
There are many other features available out there, so assess your options before buying.
Test and Check out Reviews
If simple functionality is extremely important to you in an office phone, it's a good idea to test one before buying. You don't want to make a purchase and realize the phone you went with is complicated to set up and use.
Another great way to get a sense of a phone's usability is to look at online reviews. People are vocal about what works well and what caused them a problem. If a phone has many negative reviews, you probably shouldn't consider it.
Go Find Your New Office Phone
Now that you know what questions to ask, go find your new phone system. Make sure to compare prices online first. There are a lot of options out there, so shop around before making a decision.
Remember, always plan for the future and get a new phone that will fit your business needs for years.
Check out our blog for more interesting articles for the small business owner!