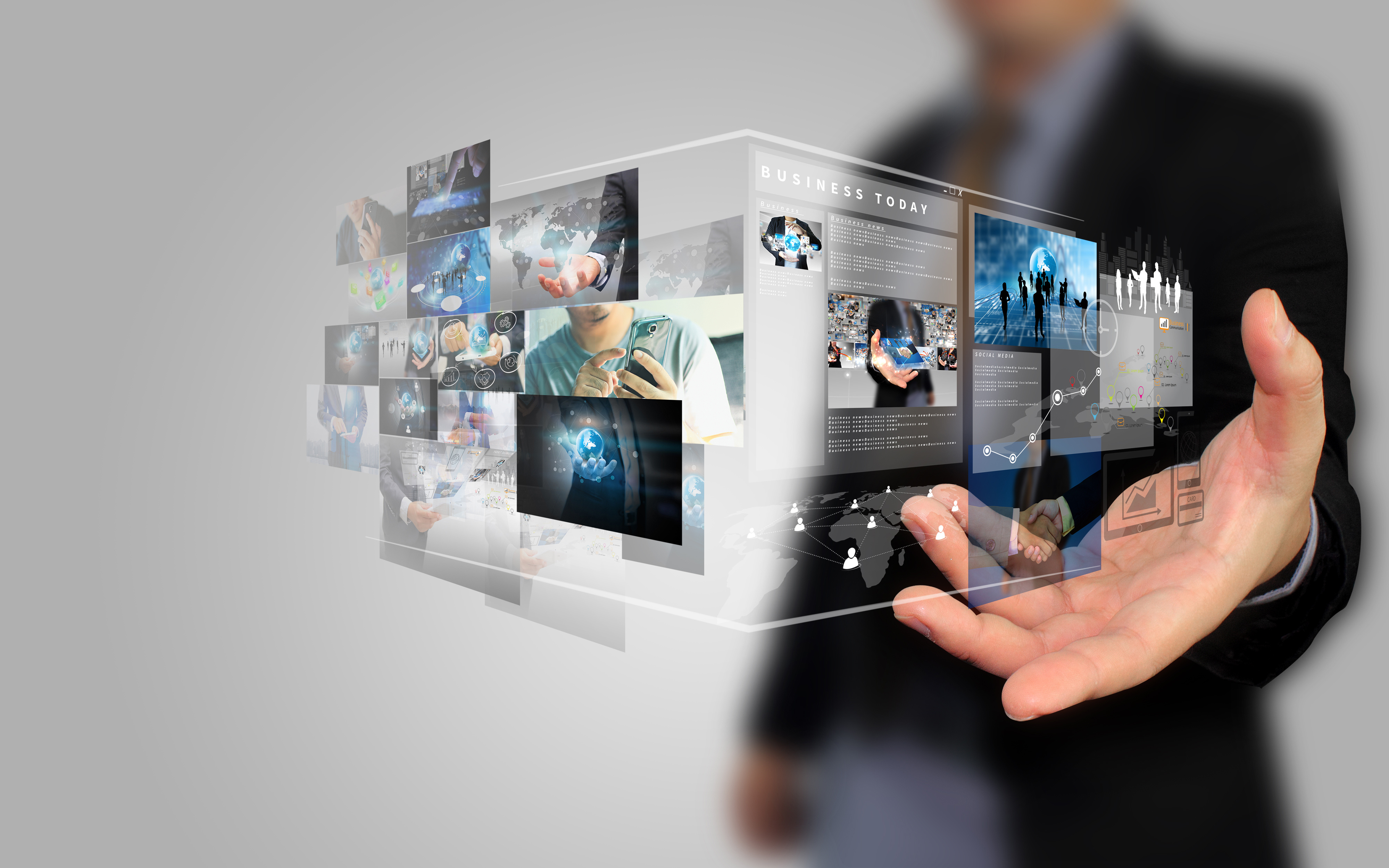 Does a 60% increase in operating margins sound like science fiction? Retailers who make the most of big data could see increases that large.
Big data is just one example of how innovative technology has changed business. It also shows how companies who stay on the cutting edge of technological advancements have a big advantage.
In this article, we'll show you how five pieces of innovative technology can give your business the edge it needs to succeed.
Must-Have Innovative Technology
1. Big Data Analysis
It's hard to overstate the importance of big data to modern business. The amount of data that each person creates is growing each year.
As people use the internet, social media and mobile devices more and more, they are creating massive pools of data. With the right analysis, this data is as good as gold for businesses.
For example, these social media analytics tools can help you plan future campaigns.
Big data analytics allows businesses to make more informed strategic decisions. They can guide their planning based on massive amounts of evidence.
2. Live Chat Customer Service
The internet allows people to get the answers they want, instantly. The downside of this is that they tend to expect the same thing from your business.
Live chat services allow them to get support without waiting for an email back, or going to the phone.
Chat services give clients another way to contact you and can help take some of the load off your phone support agents. Plus, you can send clients links to online content that may help resolve their query faster.
3. Cloud Computing
Cloud computing lets you keep your business agile. You can scale up or down depending on your technology needs of the moment. Plus, you can avoid costly investments in hardware and the necessary upgrades.
It can also increase access to information and efficiency within your organization since people can work on any device.
Providers such as HubStor provide secure storage, meaning all your data in the cloud stays safe.
4. Accepting Digital Wallet Payments
Over $179 million people use PayPal. Apple Pay and Google Wallet are growing fast in popularity as well, and these are even appearing in physical retail locations.
The ease of payment as well as the security makes digital payments from these providers attractive to customers. Accepting these types of payments makes purchasing easier, and makes people more likely to buy.
Allowing digital wallet payments both in-store and online keeps you ahead of the competition.
5. Collaborative Tools
Tools that allow your team to collaborate are a great way to increase efficiency. Being able to connect to your co-workers quickly, and show them exactly what you're working on saves time and keeps you from duplicating effort.
Collaboration increases your team's flexibility, allowing people to fill in wherever help is needed. It keeps your business agile, allowing everyone on your team to achieve their full potential.
Google Docs, Sheets, and Slides are basic collaborative tools, but there are many specialized ones you can find for your specific needs.
Wrapping Up: Incorporating Innovative Technology
Innovative technologies can give your business the edge it needs to keep ahead of the competition. From big data analytics to digital payments to increase collaboration, you can keep your business agile, well-planned, and connected.
Check out our technology blog for more ways to stay at the forefront of technology and business.