If you run a business, you know that you must have a social media strategy unless you have been living on the moon. And, to make sense of all the data on social media, you need to have the right social media analytics tools.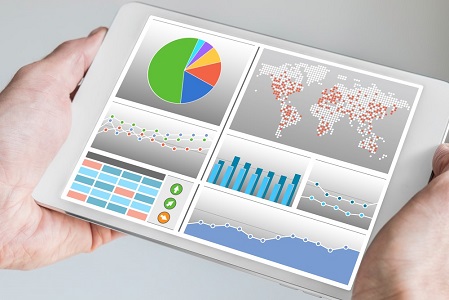 Commercial social media analytics tools have received a lot of hype in recent years which has led most believe to believe that unless they purchase a proprietary tool, they won't be able to conduct any meaningful social media data analysis. Nothing could be further from the truth. The fact of the matter is that all social media networks come with their own set of built-in analytics tools. Albeit, they may not arrange and present the data in the same manner as the commercial tools but they work very well if you know how to use them. And, nothing beats the fact that these are free to use.
Let's examine some of these in-built social media analytics tools.
Facebook Insights
Facebook has powerful analytics dubbed Facebook Insights built right into Facebook Pages. All admins of a page have access to these insights provided the page has at least 30 fans. Facebook Insights provides detailed metrics about posts and engagement. You can quickly find out who is engaging with your posts including demographic and geographic details.
You can view the engagement metrics for all your posts and use this information to help you determine what works and what doesn't. You can also see how you organic and paid content is performing and decide whether your paid campaigns are giving you the best value for money.
Pinterest Analytics
Anybody with a business account can access Pinterest Analytics as soon as they register their website with the platform. Pinterest Analytics allow you to track traffic between your site and Pinterest. A range of metrics are available, they include:
Pin activity
Audience activity
Specific pins driving traffic to your site
Average daily impressions and viewers
Audience location
Gender
Language
Total number of repins
Total number of clicks
Total likes
Twitter Analytics
Twitter Analytics is available to both individuals and businesses. The Twitter Analytics dashboard has a summary over a given period of all tweet activity that includes:
Total number of tweets
Total tweet impressions
Total profile visits
Total mentions
Total visits
In addition to the highlights, you can also access monthly stats of your tweets, mentions, and followers. For every tweet, you can see the total retweets, impressions, likes and engagement.
Finally, if you have Twitter Cards active, Twitter Analytics enable you to view insights into your URL clicks, app installs, and Retweets.
Instagram Insights
Instagram Insights is a fairly new entrant. Prior to May 2016 businesses had as much insight into their Instagram posts as an average individual user. Instagram has since rolled out the much-awaited analytics. With Instagram Insights, you can view the number of impressions, reach and profile views per post. You can also see insights for your stories so that you know how they are performing. Demographic information is also available on followers but you need to have at least 100 followers to see the demographic information.
YouTube Analytics
YouTube Analytics has been around for a while now and allows anyone with a YouTube account to see the performance of their videos. The tool offers the following metrics:
Performance metrics
Engagement metrics
Demographics
With YouTube Analytics, you can quickly and easily understand how viewers found your videos, how much time they spent watching, whether clicked through to your site and who they were.
Google Alerts
Strictly speaking, Google Alerts isn't a social media analytics tool but it is nevertheless extremely useful. Setting up Google Alerts help you monitor what the web is saying about your brand, competition and the industry in general. This provides you with useful business intelligence to support your decision making.
Google Analytics
Finally, no discussion on social media analytics tools can be complete without mentioning Google Analytics. It isn't built into any social media platform but it is, without a doubt, the most powerful analytics tool. If you want deep insights into how your social media efforts are contributing to website traffic and conversions on your site, you must use Google Analytics. The only caveat is that it is quite technical to use which is probably why most marketers fail to make use of it.
Conclusion
As mentioned at the outset, there are many proprietary social media analytics tools. These commercial tools are usually easier to use and tend to present the data is a manner that's easy to consume for non-techies. But, if you can't afford a commercial application, the built-in tools are really all you need.