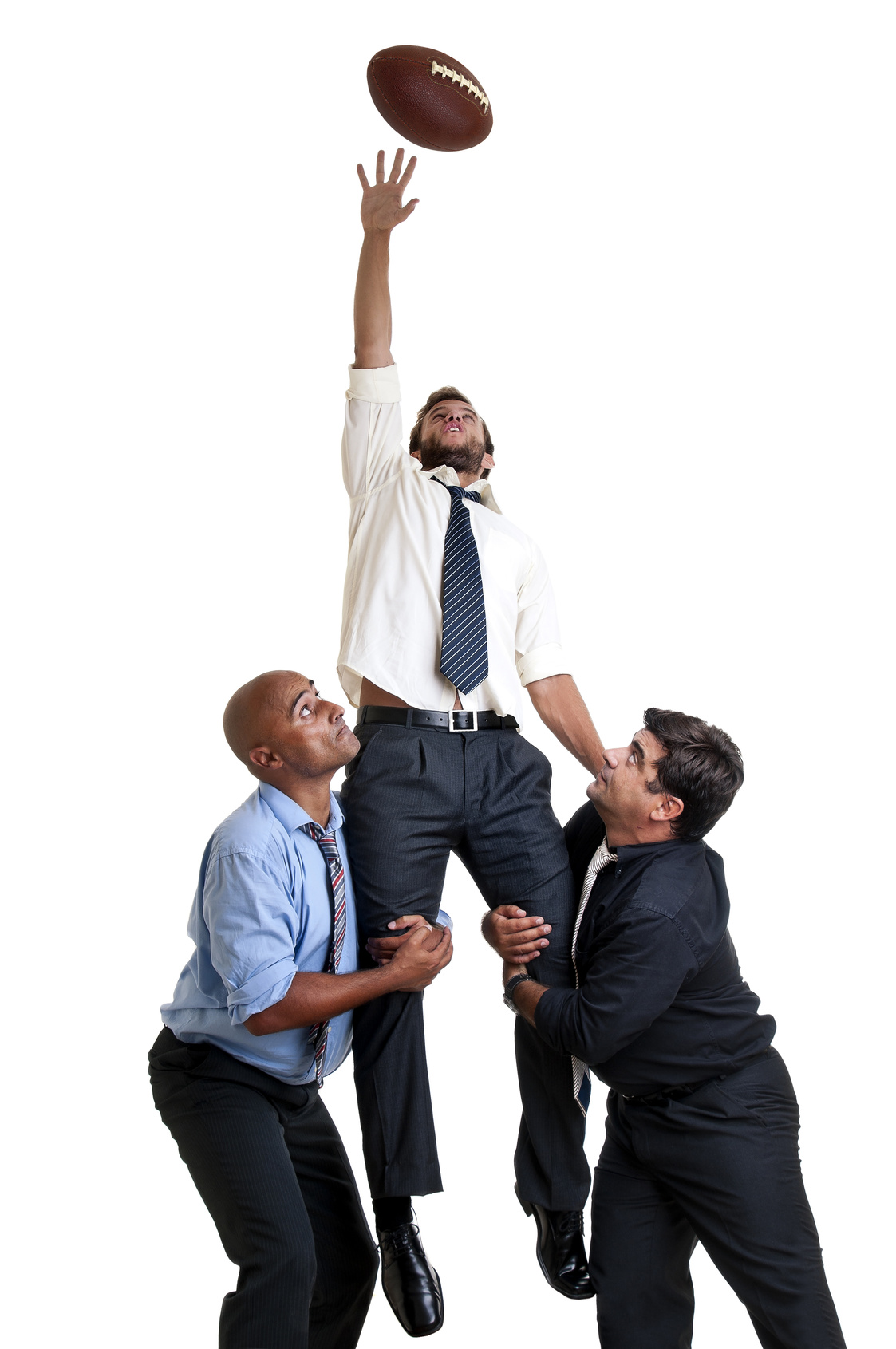 Taking a company outing with your team can result in higher productivity and better relationships within the office.
You could always stick with the tried and true office barbeque, but why go with something so boring when there are so many fun and unique options out there?
Here are 5 fresh ideas for your next company outing:
1. Volunteer
Why Volunteer?
Volunteering with your business is beneficial for your team and your company's image alike.
Not only will volunteering as a team help to grow relationships and leadership skills, but volunteering as a business will positively boost PR.
According to a 2011 Pulse Survey, an individual is likely to determine 40% of a company's reputation based off of their volunteering efforts and perceived social responsibility.
People want to give their money to businesses that they see trying to make an effort to improve the community that they exist in.
And just like volunteerism can bring in new business, it can also aid in bringing in and retaining high-quality talent to your team.
In the 2011 Deloitte Volunteer IMPACT Survey, well over 60% of the Millennial-aged participants stated that a volunteer program would be a significant factor when choosing a business to start or continue their career with.
Your employees will feel better about working for your business, and feel better about themselves if regular volunteering is a part of your corporate schedule.
Where to Volunteer
If volunteering sounds like a good fit for you and your company (it should), here are some ideas to get you started planning:
Build homes with Habitat for Humanity.This can be a really great way to get the whole team out of the office, roll up your sleeves, and do real work that makes a difference. Building a home with Habitat is one of the best tangible ways to make a positive impact on your community.
Serve at a Food Pantry or Soup KitchenYou can visit FoodPantries.org to find places in your area that are looking for volunteers.

An alternative to this idea is to do a food drive in the office over a period of time to take to a local food pantry.

Participate in a Charity RaceIf your team is more athletically-inclined, raising money and training as a team for a race like a 5k or half marathon is a good way to stay fit and volunteer at the same time!
2. Escape Rooms
One of hottest options for a company outing is going to do Escape Room Team Building.
With the ability to accommodate teams of up to 200 people, an escape room is the perfect company outing idea for any size business.
An escape room will build your teams ability to problem solve and communicate under pressure which will translate to better problem solving and communication once you're back in the office.
Escape rooms are also great ways to test and find strengths and weaknesses within personalities that are part of your team dynamic. You can take what your team learns in an escape room setting and use it to make your business better.
Themed escape rooms feature scenarios ranging from casino heists to zombie invasions and just about everything in-between that will push your team's performance to new heights!
3. Sporting Events
A less hands-on way to take the team out of the office is to attend a sports game!
Round up everyone and head to your local team's game, or make a road trip out of it and go see a workplace favorite play!
Attending a sporting event together is a fun way to get out of the office and relax while bonding over a shared experience in a competitive setting that doesn't demand anything directly from your own team.
Everyone can dress up in your team's gear, grab a drink, kick back, and enjoy the day.
4. Scavenger Hunt
Putting on a competitive scavenger hunt will get everyone excited and running about to be the first ones to complete the challenge.
The ideal time to do a scavenger hunt is during months with the more temperate weather, to allow for outdoor participation that isn't uncomfortable.
Once you've picked the perfect day, you can either design a scavenger hunt yourself or use an app like Stay Boots that takes the hard part of planning out of your hands.
Throughout the scavenger hunt encourage your team to take silly pictures for a fun re-cap presentation or email later on.
Your team will finish this mini-adventure feeling refreshed and recharged with plenty of motivation to apply their fresh energy to their work.
5. Office Olympics
A personal favorite, hosting an office Olympics-style field day as an office outing creates for challenges and laughs that will be talked about for months to come.
The possibilities for teamwork and fun are endless at the office Olympics and a little bit of healthy competition goes a long way.
Plan Your Games:
Desk Chair Sprint

This game is to be completed by teams of 2.
The object of the game is to maneuver a rolling desk chair through a course of cones in the shortest amount of time.
Teammates should complete two laps, with each teammate alternating positions so no one person is seated or pushing the chair at all times.

Rubber Band Archery

Draw a decently sized target for competitors to shoot rubber bands at.
Give each contestant 30 seconds to shoot as many rubber bands as they can at the target.
Once the time is up, the winner is whoever hits the target the most times.

Coffee Cup Marathon

Mark out a course for competitors to follow and provide each contestant with coffee mugs and fill them to the brim.
The object of the game is to complete the course in the shortest amount of time without spilling.
For every spill that occurs, add 10 seconds to the time.
Get Creative for Your Next Company Outing
Going on fun and creative company outings will increase morale and productivity and in the long-term save your business money.
Say goodbye to the days of office barbeques in the park and use this list to help you plan your next company outing.
Leave us a comment below and let us know what your favorite outing idea is!