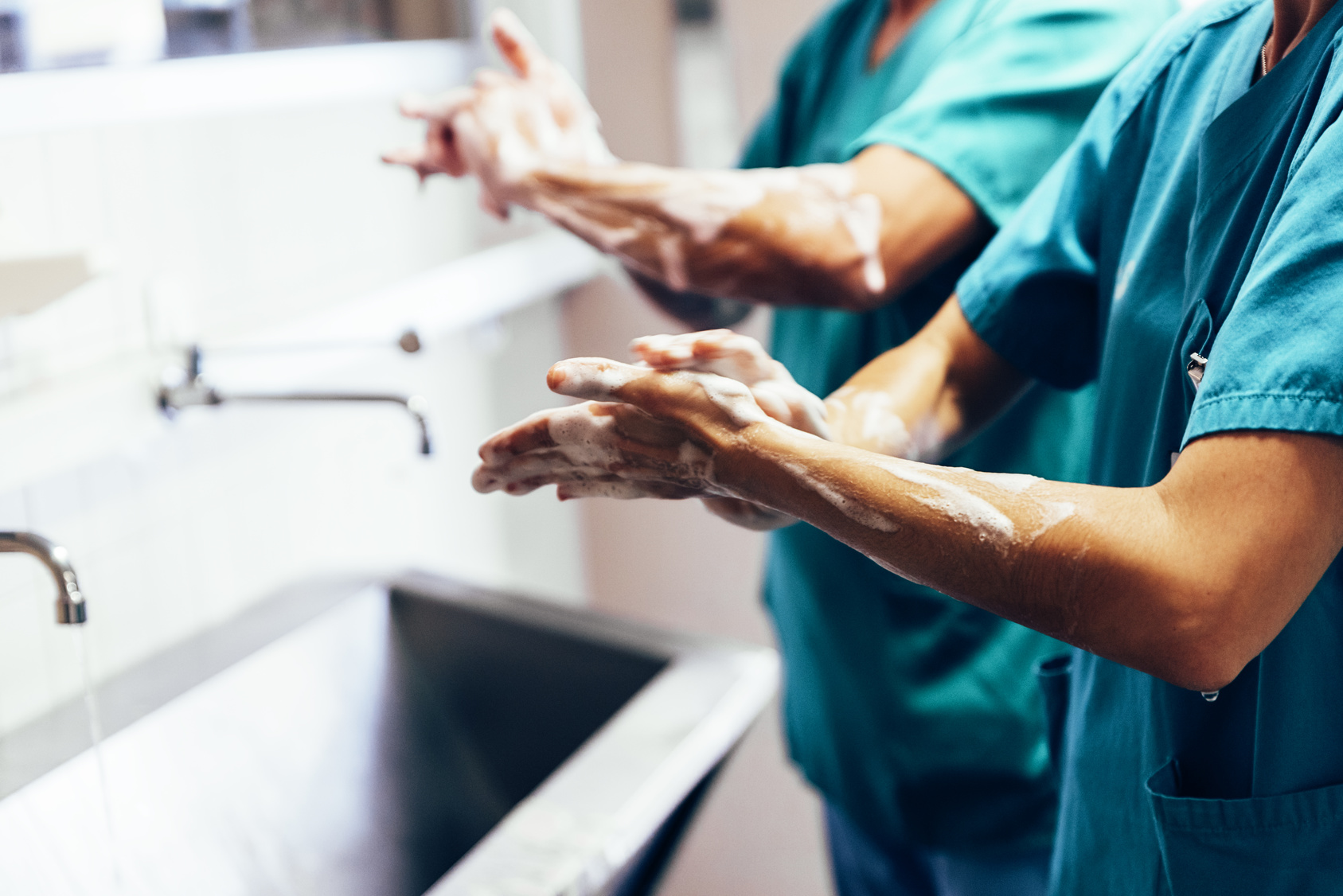 Healthcare is one of the fastest growing and most vital industries in the US.
Doctors and nurses get the spotlight, but the medical field has a group of unsung heroes that help make it all happen: The medical assistants.
Medical assistants are the glue that keeps a clinic together. They perform important administrative and clinic tasks that make sure patients receive the care they need.
Becoming a medical assistant is a great opportunity to help others and join an expanding industry. But how do you become one? Read on for steps to help get your medical assistant career started.
1. Learn About Being a Medical Assistant
Before deciding to become a medical assistant, you need to do research about the career.
Whether you're graduating high school and looking toward the future, or you're unhappy with your current job and want a change, it's good to gather information before making a decision.
Here are some basic things to expect to get you started.
Types of Assistants and Their Tasks
The work tasks and responsibilities in a medical assistant career will vary depending on which path you take.
There are three main varieties of medical assistants:
Administrative medical assistants
Clinical medical assistants
Traditional medical assistants
Administrative medical assistants focus on the administrative work of a medical office. Tasks may include:
Answering phone calls and emails
Scheduling appointments and procedures
Filing and organizing medical records
Overseeing billing
Contacting insurance companies
Other secretarial work
Clinical medical assistants are more hands-on in the actual medical side of an office. Tasks may include:
Taking measurements such as height, weight, and blood pressure
Drawing blood or taking swabs
Administering medication, such as giving shots
Sterilizing equipment
Cleaning patient rooms
Changing dressings
Screening and preparing patients for exams
Traditional medical assistants are a hybrid of the administrative and clinical positions. One moment you could be stamping envelopes, and the next moment you could be consulting a patient about your clinic's safer STD testing.
The education you receive to become a medical assistant will teach you a variety of tasks, but you may not be allowed to do all of them when you get hired. Certain states have restrictions on what medical assistants can do, especially clinical assistants. Other tasks may require additional qualifications.
Specializations
Medical assistants have some freedom to choose what type of medical offices they work in.
Only 63% of medical assistants worked in primary care, while 31% worked in more specialized establishments.
You could choose to work at a generic doctor's office. Or you could work with a plastic surgeon. Or you could join a dental office specializing in wisdom teeth removal.
Many people use the flexibility of a medical assistant career as a precursor to becoming a nurse or doctor. Medical school is a major commitment. Testing the waters as a medical assistant can help someone make sure they're joining the right specialization.
Pay
According to Indeed, the average medical assistant in the United States makes $26,270 annually as of writing.
Salary is largely correlated with location. Assistants in Alaska make $41,064 a year, while those in Tennessee made only $22,124.
Growth
The medical field is one of the fastest growing industries in the United States.
The specific future of healthcare is a bit up in the air. The Affordable Care Act attempted to create universal health coverage in the US. Its success varies depending on who you ask, but in theory, more coverage would mean more demand for health services.
However, the new administration has made it clear that they intend to repeal the ACA in favor of more free-market solutions. Regardless of your political opinions, it's fair to say healthcare will see more battles and changes in the near future.
Despite this uncertainty in politics, the industry is still rapidly expanding.
This is largely due to the aging of the massive baby boomer population. As this group grows older, they'll need more medical services. This leads to a greater demand for all medical personnel.
More than 591,000 medical assistants were employed in 2014, and that number is expected to grow by 23% by 2024. This growth is much faster than the average of all occupations.
Thanks to the booming healthcare industry, it's a good time to start a medical assistant career.
2. Get Educated
Should you decide a career as a medical assistant is right for you, the next step is to get the required education.
Luckily, studying to become a medical assistant isn't nearly as expensive, rigorous, or time-consuming as getting a Ph.D. or a nursing degree.
It's a great opportunity to feel the reward of providing care for patients without breaking the bank. And you can get started soon after graduating high school.
The standard education path is a 2-year associate's degree program at a community college or vocational school. In most cases, completion of an accredited 2-year program is required to earn certification.
Alternatively, students can choose to take a 1-year program to earn a diploma or certificate. The shorter program may prevent eligibility from certification. But entry-level positions will still be open to them should they wish to enter the workforce sooner.
Medical assistant coursework covers a wide range of topics. Students will learn about anatomy, medical terminology, first aid, accounting, and medical law. Students will also learn soft skills such as ethics and intrapersonal communication.
Many medical assistant programs are flexible. You can choose to take them online or part-time so you can continue working if you're planning a career change.
3. Get Certified
Certification is not required to work as a medical assistant, but it is an extra step many take upon completion of a 2-year associate's program.
Certification is a resume booster that verifies you meet certain industry standards. Being certified may open up more employment opportunities, increase starting salary, and create better advancement potential.
The top exam for medical assistant certification is the CMA (AAMA). This and other certifications may require ongoing education courses and recertification every few years.
4. Start Your Medical Assistant Career
Upon completion of your education, you're now prepared to enter the workforce and qualified to start working as a medical assistant!
Working Home Guide provides insight and guidance on careers, technology, and other topics. For more tips or to make a suggestion for future guides, contact us today.