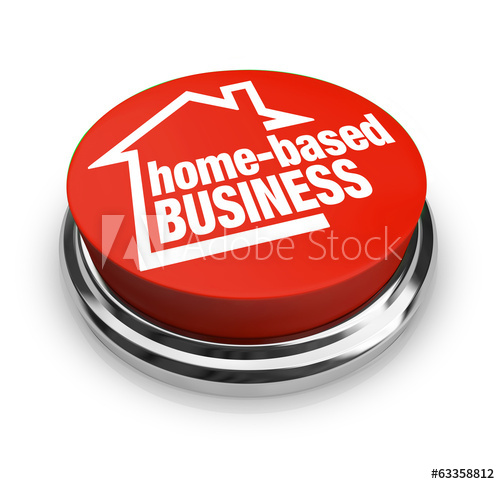 Over the last 5 years, home based jobs have grown in popularity.
In fact, 43% of Americans worked from home at some point during the last year. This is an increase from the 39% that did so in 2012.
Despite this shift, many people are still unaware of the unique perks of working from home. For starters, remote jobs eliminate the need for the daily commute, saving time and money. Plus, remote workers score higher than average workers on surveys measuring happiness.
However, not all remote jobs enable you to earn enough money to justify quitting your day job. Many of them only serve as good side gigs, at best.
Keep reading to learn which 8 home based jobs offer the most promising long-term career opportunities!
1. Email Marketing Manager
Nearly 80% of consumers prefer getting their marketing from emails. As a result, many companies are willing to invest a lot of money into their email marketing campaigns.
As an email marketer, you plan, manage, and research email ad campaigns. This involves writing emails as well as analyzing and interpreting data. Nowadays, many email marketing managers do all this without leaving their home office.
Of course, you can focus your efforts by working for only one business. However, if you're a freelancer, you can manage email campaigns for several companies.
Most agencies prefer email marketers that have experience working in digital marketing. You will also need to learn basic web development skills and have a firm grasp on graphic design.
2. Travel Agent
During the last year, there was a 27% increase in visitors on travel websites. This bodes well for the travel industry as a whole, but particularly for those working online.
While anyone can book flights online, travel agents use their knowledge to plan specialized trips. They often focus on a niche, such as wedding vacations.
Your daily tasks as a travel agent involve booking travel packages for clients. You may also need to let clients know about canceled flights and deal with complaints.
To get a remote job as a travel agent, you'll need strong communication skills. A background in customer service can also improve your odds of landing a gig.
3. Freelance Writer
Many successful small businesses have their own blogs. This is because blogs play an integral role in any inbound marketing strategies.
However, since most business owners don't have time to write blog posts, they hire content writers to do it. They also hire copywriters to write their web pages and press releases. As a freelance writer, you can choose to do a little bit of both.
If marketing isn't your forte, it's also worth noting that becoming an author has never been easier. Thanks to Amazon's Kindle Direct Publishing, you can self-publish for free.
4. Medical Transcriptionist
Physicians don't have time to listen to their own voice recordings. Instead, they rely on medical transcriptionists to complete this task. While some medical transcriptionists work in doctor's offices, many work from home.
As a medical transcriptionist, your job entails listening to recordings of doctors and putting them into written form. You eliminate all jargon and correct any errors. Of course, you can stop the recordings and play them back if necessary.
To get a job as a medical transcriptionist, you need good listening and writing skills. You also need a fast typing speed. Not all employers require a degree or certificate, but most do.
5. Online Tutor
Experts estimate that online courses will make up nearly half of all college courses by 2019.
In addition to people becoming more comfortable with online learning, internet speeds are also rising. As a result, online tutoring is now one of the most promising home based jobs.
As an online tutor, there is no limit to the types of classes you can offer. For example, you can provide calculus lessons for students struggling in school. Also, if you know how to speak a foreign language or play the guitar, you can make money online too.
Conduct plenty of research to Learn More about securing high-quality web hosting for your tutoring website.
6. Web Developer
The average salary for a web developer is around $62,500. But experienced developers can easily earn six figures.
Working as a web developer involves creating visually appealing sites that function well. This means you not only have to be good at coding, but you also need to be creative.
To land high-paying web development jobs, you'll need to build up your portfolio. At first, you can offer inexpensive projects until you have some experience under your belt.
7. Customer Service Representative
In the past, most customer service reps worked in call centers. While there are still many brick-and-mortar centers, some companies now use remote workers. This allows them to save money on office costs.
Working as a customer service rep from home is a lot like working in a call center. However, you don't have a supervisor in the same room with you. Instead, you have to send an email or an IM to get a question answered.
Usually, a company will train you at home via webcam. Therefore, a lack of customer service work experience is typically not an issue. That said, your pay will fluctuate, as reps with better surveys usually get paid more.
8. Virtual Assistant
Sometimes, small business owners don't have enough time to perform clerical tasks. This is where virtual assistants come in.
Virtual assistants are essentially secretaries who work from home. They send emails, answer phone calls, and schedule meetings. Additionally, they may also be responsible for conducting research and putting together presentations.
As a virtual assistant, you have to manage your time wisely. Often, you'll be jumping from one task to another. You also need to possess excellent communication and writing skills.
Finding Home Based Jobs That Pay Well
Regardless of your skillset, there are plenty of home based jobs you can choose from. You just need to use the right approach to land them.
If you're interested in finding remote work, start by using an online directory to look for companies in your niche. Once you have a short list of businesses, write a few brief but detailed pitches. Send out the cold emails, and include a link to your LinkedIn page.
Remember that there's a first-mover advantage when it comes to finding home based jobs. Therefore, use sites like Google Alerts to set alerts for job openings. When an alert notification pops up via email or text, apply as soon as possible.
Make sure to check out more of our career tips and suggestions!