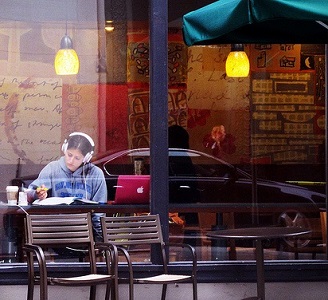 Taking an online course comes with a lot of advantages, which is why it is preferred by a lot of people who need an alternative method to learning that will allow them to take the lectures at times that are convenient for them. This makes online courses an ideal educational route for those who have day jobs or responsibilities that might hinder them from studying if the only options available to them are brick and mortar schools.
While online learning seems to be an easier way to complete a particular course, given the time flexibility it offers and the ability to learn at your own pacing, it also presents some challenges for students who are taking online courses for the first time. Studying online will require some adjustments if you want to successfully complete the course.
Here are some tips to help you adjust and take your online course smoothly.
Make sure you have all the technical requirements of the course.
Online classes can only benefit the students if they can access the materials and know how to navigate through the course. Before starting an online course, you will need to know what the technical requirements are. Check your computer and make sure that it will work with all of the online tools you will be using for the course. Also get familiar with the navigation so you won't be wasting time trying to figure out how to go about the course.
Coordinate with your instructors.
Every course is unique, so even for non-first timers in the online learning scenario, it is best to reach out to your instructors for clear guidelines about your course. One advantage of online education is that it is really very easy and convenient to communicate with your educators. Take advantage of this feature so you can perform better.
Allocate time for completing reports and projects.
While most online educators know how to create online courses that are user-friendly and have clear, straightforward instructions, there are some courses which will require you to update your calendar and plot your completion dates and deadlines for reports and projects. Once you have plotted your deliverables, schedule a few hours each day to attend to your studies and work on your assignments. This way, you can complete the course in a timely manner without having to rush through the projects.
Be organized.
The flexibility that online courses offers can sometimes be a disadvantage to students who don't know how to manage time well. It pays to prioritize your daily obligations and include time for studying everyday. Always check your schedule for the next few days and adjust your study hours so you won't have to forego studying.
Designate a workspace for studying.
You will be needing a work area where you can completely focus on your lessons. It could be your bedroom, your study, your kitchen, or a nearby café. The important thing is, that you are able to study without any distractions or interruptions. This is specifically important for stay at home mothers who may find it difficult to juggle taking care of their baby and studying at the same time. Multi-tasking may be manageable at times, but when you are trying to understand a difficult topic, you will really need to have a quiet place that will allow you to concentrate.
Online education may have its own share of challenges. But with these five easy tips, any online learner will be able to successfully complete their online course.
Michelle Rubio is an experienced SEO copywriter and blogger since 2010. She has been working with various businesses, big and small, in the United States, UK, Canada, and Australia. You can see more of her works and experiences in her LinkedIn profile.