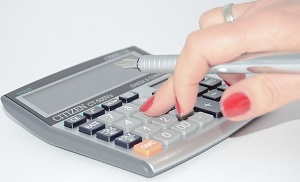 Basement flooded, car accident, broke your leg in a skiing accident, these are all realities that can happen on any given day. What these things may do is throw off your life schedule enough that you don't have time to do your taxes. Unfortunately for you, the government is pretty picky about things like paying your taxes and tends to demand a lot more money if you don't file your taxes on time.
Fortunately, there are tax extensions. Use the IRS tax extension online – get more time to file your tax return by learning how to file a tax extension.
Personal
Personal taxes are pretty self-explanatory. The government wants you to pay taxes on your earnings every year. This allows them to plan their yearly budgets and allot money towards federal programs and business based on the incoming dollars from taxpayers. The more money you make, the higher your tax rate. A personal tax extension will allow you another six months in which to organize doing your taxes.
It's not effortless however; you still need to provide personal information and an estimate of your income. If you are filing jointly with your spouse, the government will still want to know if you think that you owe them money or will be getting a refund. Be proactive. There are cutoff times for tax extensions, use the IRS tax extension Online – get more time to file your tax return before it's too late.
Business
Different types of businesses pay taxes in different ways. If you cannot file your Federal business income tax return by its appropriate due date, then you can use the IRS tax extension online-get more time to file your tax return if you fill out a form for the Internal Revenue Service (IRS) by the original filing deadline. Then you will receive a five or six-month extension for filing your taxes depending on what type of business you own. The business tax extension can be a bit complicated, and there are charges associated with filing electronically.
With an extension, your business' taxes will be due by September 15. With this method, like for your personal taxes, you still have to calculate your tax. Many businesses will assume that their taxes are similar to the previous year's rate and multiply their annual profits by the previous year's rate to get an estimate for the current year. You can arrange to send funds directly from your bank if you owe taxes, and avoid late fees and interest charges.
Filing Options
Paper filing, no matter how antiquated it sounds, remains an option. Use the IRS tax extension online-get more time to file your tax return by obtaining and filling out the request for extension form and mailing it in. You can also prepare and return your taxes with the appropriate IRS forms. The procedural requirements will be pretty much the same. You will need your social security number, and an estimate of your taxes based on assets and liabilities. Most people find the paper tax forms a bit daunting. Luckily there are people who will help with that; accountants will happily do all of your taxes for a fee.
Online
The better way to get more time to file your tax return is to use the IRS tax extension online. Whether you are working on personal taxes or business taxes, there is a way. The tax extension online form is pretty easy. The form is called E-File Tax Form 7004. The most important details are your name, address and social security number. Also important to know is whether or not you will owe money or be eligible for a refund. The online option comes with an online calculator to assist you with the process. The websites are all secure so that your information does not get shopped out to bad people who want to steal your money.
Life happens, it's inevitable. There's a reason why there are so many sayings about things that interfere, "the best laid plans…", "man plans, God laughs." Murphy's Law is a common reference for when things fail to go the way you think they should. Even though taxes are due every year and there are no surprises, it is not uncommon for something to happen that will prevent you from filing on time. It is for this reason that resources exist to assist people who need help.
This article was written by Whitney. L. Coopeir is a tax enthusiast who has helped many taxpayers file a tax extension.