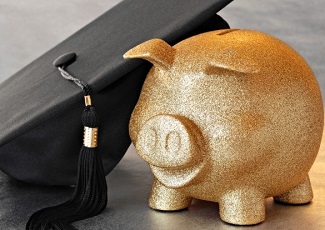 For many students, ensuring that you are financially secure during your time at university is greatly important, not just for your tuition fees but to make sure you have enough money to be able to live while studying.
Many students opt for either a job to save up enough for tuition fees and to make sure they have enough to live off while some decide to apply for student loans. In some cases, either might not be enough and will need to seek other financial options.
To help with highlighting suggestions for alternative finances, below are a few ideas.
– University funding
Universities offer solutions and options for students who are short on cash. Grants are an option for students who come from low-income households or students who have families and dependents to look after.  These can be sought through the universities financial support department.
– Sell items
One of the more obvious and most common finance options for students. Sell items through eBay or have a car boot sale for belongings that you do not need, especially if you have not got enough room in the student dormitories. Online companies can also provide cash for items such as DVD's, CD's and video games. Look around them to find the best deals on selling.
– Sponsorships
Companies and organisations can help fund you by sponsoring you to take a course for further or higher education. This is usually common in a company that you already work for and want you to take a course that will move you further up. Sponsorships are also available for postgraduates looking to enhance skills and obtain more qualifications in their area of expertise. Education charities can also provide funding for courses. However, they cannot fund the entire course and can also provide supplementary help of anywhere from £300-£500.
– Personal loan
Post graduate students are not entitled to take out a student loan, if they previously took one out to fund earlier studies. In this situation, you may have to consider opting to apply for a personal loan. Specialist lenders can help find the best deals on loans, as well as other financial products that can help support your studies.
– Part time job
As mentioned previously, a student loan may not be enough to cover month to month living. You might want to look for a part time job that will give you enough money, but will not interrupt your studies. Most student unions advertise part time jobs, or hire students to work in the union bar or their offices. These union jobs are ideal for new students, as they cater around a student's university timetable.
– Government benefits
The government can provide funding in the event that you are unable to get sufficient funding. You can claim tax credits if your income is low. You can claim tax credits if you are a full-time or part-time student on further or higher education.
There is a lot of information and support out there for students seeking alternative options to fund their course. Others include crowdfunding, which involves asking public support to fund your studies. Whatever option you choose, research whether it is a viable option and can provide you with sufficient income to support you while you study.
Bill Turner has a quiet spirit but enjoys being adventurous. When he's not working or spending time with his family, he is marathon training.