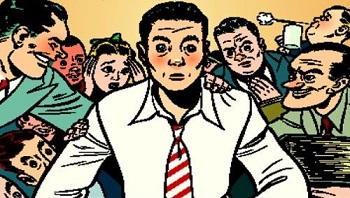 The term 'accidental manager' is one that came about because of the huge number of people suddenly finding themselves in positions of power without having the preparation or skillsets to do justice to this 'promotion'. Apparently a massive 68% of current managers here in the UK are now in this dubious situation, and those figures will probably rise before they show any signs of falling.
The reasons for this modern day phenomenon are many and varied, but for now let's take a look at how an accidental manager can at least start to turn the tide – and add some value to their new roles.
Skill Set Issues
No matter what line of business you are currently in, take a close look at the job requirements for your new position and see if they compare with your current ones. The chances are that they will be somewhat more challenging, to say the least. Why not speak to your own manager and ask them in what areas they feel that you need to get up to speed, before making any rash decisions? Try to see if they are happy to offer some mentoring services while you are at it. After all, it was probably them who promoted you in the first place!
Hire the Right People
Look at your current workforce, the people you are responsible for, then look for any shortfalls. Your management style can be built around a good team, and if the right people are not there, start to look around until you find them. Perhaps some fresh blood is all that you are missing – or maybe you can look internally for some talent that already works for your company.
Workload Analysis
Perhaps you are taking on more work than you can feasibly manage; this is often the case for accidental managers, so do not be afraid to point this out at the earliest opportunity. Start to learn how to delegate your workload; good managers know when to do so, and where to delegate to. Look at your current diary and see if you can start breaking the workload down into 30 minute chunks. Your own productivity will be increased once you start to prioritize effectively, and your business day will be far more enjoyable, and freer from stress, as a result.
Be Firm but Fair
Although your employees may have been your friends before your promotion, remember that now you are their manager. This isn't to say that you should ignore your old colleagues, but try to be as professional as possible. People can and will take advantage of a boss who is considered to be an easy touch.
Be Approachable
Try to maintain an open door policy, because an approachable manager is frequently a good one. Your employees need to know that they can come and talk with you when the need arises, and by offering this opportunity you will soon be seen as a trustworthy and considerate manager.
Try to remember that your new position could quite possibly be the making of you. By following these tips you could soon be on the road to a more rewarding and lucrative future.
By Harry Price
Harry Price is a Freelance writer from a small village on the south coast. He lives with wife and 3 dogs, and they all love long walks by the sea especially on wet and windy days.