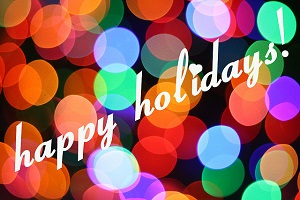 The holidays are a crazy time of the year for everyone, especially businesses that need to ship products. Unless you are a seasonal business that seasonally doesn't do well in the winter, like an ice cream maker, you can expect to see an increase in business.
With all of the chaos surrounding the holidays, it is important to have your shipping process squared away. Shipping out your products is the end of the line and it would be a shame if that was the process that resulted in dissatisfied customers. There are ways to prepare and actually speed up your shipping process during the holidays. Upper management needs to be on board and drive the following tips in order to have a successful and quick holiday season.
Put in Prep Time
Prior to the holiday season, management should put a lot of emphasis on prep. The best way to eliminate issues in the future is to prepare for them in the present. One of the first things that businesses need to do in order to prepare for the holiday rush is forecasting for demand.
It is vital that your business has some prediction of what type of demand it can expect. This will influence all of your decisions moving forward. Use your past performance as a key indicator for peak-season demand. Using promotions during the year will give you an idea of fast moving products. This will help identify your popular products and just how much of a demand for them there is.
Forecasting for demand also helps with the next preparatory item which is holiday staffing. Those products are not going to ship themselves and if your business thrives on holiday sales like many other businesses, your standard staff is not going to cut it.
Early in the season you should identify your staffing needs and make sure that it is all locked in for the holiday season. This means having the holiday staff available and trained in order to keep the shipping running smoothly. Hiring temps for the holiday season is a great solution to keep up with the staffing demands. Many college students look for jobs during their breaks so that they can earn some extra cash. Even adults with or without full-time jobs will apply because they want to earn some additional money to help cover holiday expenses.
Think Through Your Assembly Line
When you are setting up your shipping process it is important to thoroughly think through the layout of everything. Your hottest items should be within a couple steps of the packages they need to be in and should be closest to the delivery doors. If you have to have a forklift lugging a pallet of your hottest items across the warehouse floor every time they need to be shipped, you are adding onto your overall shipping time.
You should also be well stocked with all of the essential packing items. This includes boxes, packaging tape, scissors, and anything unique to your packaging needs. Nothing will halt the shipping process faster than a total depletion of shipping materials.
Use Technology to Your Advantage
If you haven't already, you need to be using technology to your advantage. There are ample logistical tools at your disposal that can help you automate certain parts of the shipping process. This could be as complex as bar-coded system or as essential as using automatic labels through labeling systems such as the ones available through Label Dispenser.
Additionally, the online component to your business should be incorporated to your shipping process. Online shopping is usually a last resort for shoppers. They've run out of store ideas and simply need to get a product quick. Make sure that your website has multiple shipping options as well as a clear statement as to when the last day pre-Christmas delivery will be available.
Account for Rush Orders
Rush orders are something that most businesses need to deal with during the holidays. In your forecasting you should have accounted for these as well. It is a good idea to keep a separate station available for rush order shipping. This way the rush orders won't get caught up with the standard delivery orders.
Don't Sit on the Sidelines
Last but certainly not least, don't sit on the sidelines. Upper management cannot afford to sit idly by while their holiday staff exhausts themselves with handling the shipping process. Owners, executives, and managers should all be rolling up their sleeves to help out with the heavy demand of orders.
This is especially true if the shipping process starts falling behind. By getting in and helping out, upper management can set the tone and actually encourage harder work. For line workers who are handling the bulk of the holiday shipping, there is nothing more deflating than seeing their direct supervisor on the sidelines enjoying a hot pumpkin spice latte.
Andrew Fujii is a marketing professional with expertise in digital/web and content marketing. He is also a copywriter for multiple agencies producing copy for blogs, articles, websites, product packaging, mobile apps, and more.
https://plus.google.com/u/0/+AndrewFujii2/posts