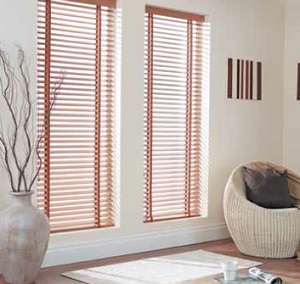 The evolution of windows is a reflection of both vanity and protection. Windows were originally a functional design to ventilate smoke from fires and regulate temperature in homes. Since most first-world homes are centrally heated and cooled, today's windows are more of a design option.
In addition to expanding your view, windows provide an opportunity to contribute to home décor. Venetian blinds have been around for centuries, under a variety of names. Colours and materials allow home owners to pick what image their home will portray.
There are many ways to create a look and feel that you want. Here are some tips for buying wooden Venetian blinds for your home. Decide what you want, choose your material, shop around and look after them properly.
What You Can Pay
Window coverings offer three purposes, privacy, temperature control and light control. One tip for buying wooden Venetian blinds for your home is to decide your price point. Find out what you want and what you are willing to pay for it. Venetian blinds are less expensive than shutters and provide different degrees of light control and privacy, depending on the style.
Choosing blinds for an entire house can be an expensive undertaking. At times buyers will find it easier to outfit one room at a time. Larger rooms with unreachable windows may require creative solutions. Technology now plays a role as well. It is possible to control blinds remotely and even to program blinds to go up and down during different times of the day. Obviously this will have an effect on the price.
What You Want
Another tip for buying wooden Venetian blinds for your home is to decide what look you want. The choices of materials and styles used for covering windows have advanced throughout the years. From tropical bamboo to ornate wooden blends, the evolution of design means that choices are almost unlimited. Any décor is attainable for the right price. Wooden blinds have some advantages over cloth though. Although they might be heavier, they are more durable and easier to clean. They can provide a unique look and feel for a home. They also provide greater protection for windows than a cloth covering.
Shop Around
Another tip for buying wooden Venetian blinds for your home is shop around. To assign the proper décor to your room or home, it is important to match types and finishes on wood, colours and even material. If the cabinets and floors are done in maple, you may not want to pick zebra wood for your blinds.
Similarly, the zebra wood may not survive the climate in reasonable condition. Making the right choices based on research will help ensure longevity for your purchase. You also want to work with a company who will answer questions, address concerns and provide a comprehensive warranty for their product. Word of mouth is the best way to pick a company – talk to friends or family members who are happy with their blinds and the business. Shoddy workmanship can undermine an expensive purchase.
Proper care and maintenance
Blinds are a significant financial investment and therefore it is important to take care of them. They should be dusted regularly and washed at least once a year with the appropriate cleaning product. The cords should be kept away from vacuum cleaners and children who might pull on them and damage them. Cords should be stored properly and oiled if necessary. The purchasing company should be able to provide detailed care instructions. These tips for buying wooden Venetian blinds for your home will ensure that you make a well-researched decision that will last a long time.
Why buy them
Venetian blinds have a history that is somewhat convoluted. They were rumoured to initially be the brainchild of the Chinese and the concept has travelled around the world through trade and technology. The history of window coverings has evolved from function to fashion, but there are still some functions that cannot be overrated. The last tip for buying wooden Venetian blinds for your home is this: in crowded communities, privacy is more important than temperature control. A good set of blinds allows you to keep your personal business out of everyone else's view. They say good fences make good neighbours, so do good blinds.
This article was written by John Matthews, an interior designer specializes in window treatments such as blinds, shades, drapes and curtains, and shutters, etc.