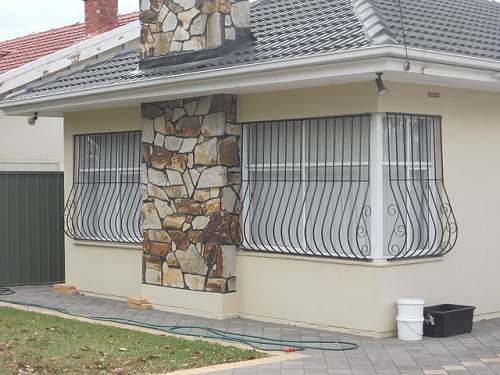 If you want to deter burglars then one of the most effective ways of doing this is to install security bars around your windows. Security bars are especially intended to prevent intruders from entering your home, it also helps to lower your overall premium considerably mainly because your home becomes less risky. That said installing a few security bars is not too difficult and doing it yourself can help you save quite a bit of money.
Step no. 1: Choose the right security grills
When you are shopping for security bars you need to start by visiting a machine shop. Most machine shops have a readymade selection of bars to choose from but you can also get bars custom made for your windows. These bars are mostly crafted from iron or steel and making them very secure but these bars can also be quite expensive.
There are some hardware stores that sell adjustable security grills that serve the purpose of saving your window in most cases. However, even though they are not as secure or strong but they are a lot cheaper than custom made grills.
You can also choose security bars which can easily be unlocked and then removed and opened from inside the home. There are a number of designs from which to choose from, you can have this type of design integrated when getting your grills made by the machine shop. The only thing you should watch out for is the fact that these grills shouldn't be too thin or even flexible. They should be thick and stiff making it impossible to bend them.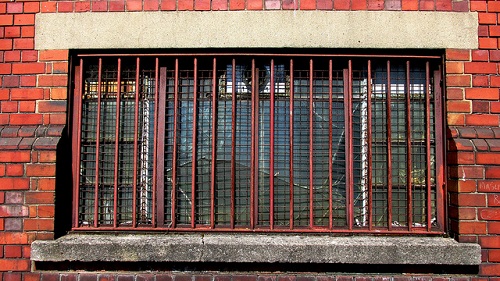 Step no. 2: Measure all your windows
You should measure the openings of your windows wherever you want to install the security grills. You should then place these security bars against the window's opening, use a pencil to draw a mark where you fasten the screws. Make sure that the mark also takes the diameter of the hole on the grill into account, because you obviously do not want to drill a hole that is larger than the hole in the grill.
Step no. 3: Drill placement holes
The next step is to drill holes along the window frame opening that will match all the marks that you made to align the security bars along the frame. If you are not sure what drill bit size to use, simply place a bit over the mark you draw with a pencil, if it's the same size or smaller than that mark then it can be used.
Step no. 4: Installing the bars
Once all the holes have been drilled you place the bars up against the frame of your window and use a long deck screw also known as security screws to screw in in the bars. You should always make sure that the screws go right into the window frame through the bar. There should be no way for anyone to unscrew the bars. You then repeat the process for all the other windows.
Important tips and warnings
Make sure that the security grills you install will help to keep people out but it will also help to keep everyone in. This is why make sure that the bars can be easily taken off by someone on the inside.
Regardless of what happens you shouldn't place security bars on the windows of small kids' room without establishing first a means to enter the room in the event of a fire or when the main door is blocked. Since, small children will not be able to easily unlock the door or operate any unlocking mechanism which is associated with the bars. Older children should be taught how to easily open the security grills, and they should practice doing this frequently so that they are prepared in the unfortunate instance of an emergency.
Installing bars on your windows can obviously as mentioned above be a straight forward project and will provide your home with a great deal of safety and security. However, when considering bars always make sure that there are ways to escape from the home in the event of any emergency. You obviously do not want your security measures to make it impossible to save your life and the lives of your family members.

Citations:
Mark is a security consultant for one of the leading high profile security agencies in Australia. He frequently dispenses advice on security related issues faced by his clients.