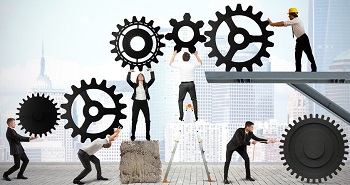 When running a business, you may find that it could start to lose money, rather than make it. Making profit can be a tricky task and one that results in us losing more money. However, if planned properly and efficiently, you may find yourself taking back those lost profits.
This article includes some tips and advice that you could use to help save your business money and make it more cost-efficient.
– Avoid buying new
New equipment can often cost a fortune. Buying second hand from a quality supplier will not only promise great value, but will also cut down on spending. Consider purchasing second hand computers and printers, these could also guarantee effective use, without worrying about them breaking down. The same can be applied to printer cartridges. Avoid buying new ones and purchase recycled ones. Not only will they offer the same quality of printing as a new one, but at half the price.
– Offer flexible working arrangements
By offering your employees the choice to work from home will not only increase morale by providing a satisfactory work environment, but it can reduce the amount of energy used in the office. This will result in cheaper energy bills. You will also cut down on delayed travel time from workers arriving. Allowing employees to work from home will also reduce your staff turnover by making them happier through a choice of work environment.
– Alternative energy products
As mentioned previously, energy usage is a bit expenditure in the work place. Lighting especially and switching to energy saving light bulbs can have a positive effect on your energy bills. They are designed to half the amount of energy used, but still give as much light as a standard bulb. You should also consider switching energy suppliers if you find your current energy provider expensive. To help with energy efficiency, you should contact an energy specialist who can provide effective solutions to energy saving.
– Use a franking machine
Cut down on stamp spending by purchasing a franking machine. As most companies rely on outgoing mail to contact clients, you may find that a franking machine is a quicker and more accurate method to stamping mail. The machines have a direct link to Royal Mail and an integrated scale which provides a more accurate and cheaper price on a per item basis, with second class letters costing 34% less than a stamp.
– Keep staff happy
As with working from home, you need to ensure your staff are constantly happy. Staff turnover can be expensive, so you should employ effective training and hiring practices to make sure you reduce turnover. If you are staff are unhappy, it will cost less to correct any problem or situation than to advertise and interview a new member of staff.
Using these tactics can help in saving your business money and boosting profit. In no time, your business will be raking in the profits and no area of your company will be losing money. These are only the tip of the iceberg of advice that can help your business. Remember to seek out professional advice to boost your money saving efforts.
By Harry Price
Harry Price is a multi talented young man.  Not only is he a great writer, he plays football for his local team, bass guitar in a local rock band and is a marathon runner.