A well-designed man cave provides a fully encompassing retreat from the pressing demands of life. Walking into the area should instantly transport your mate to a sports themed wonderland that provides all of the creature comforts. After all, upon entering a perfectly designed man cave, no one ever wants to leave. To complete that vision, the man cave must include plenty of delicious food and drinks, ample entertainment and tons of comfort items.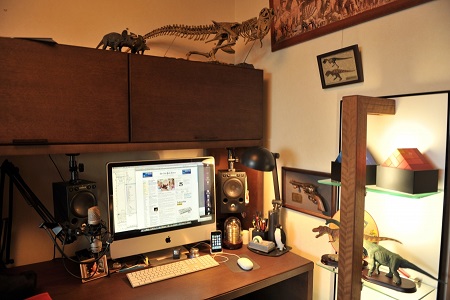 Here are three areas to focus on while creating the perfect man cave.
Entertainment
The main focal point in the man cave is undoubtedly the entertainment items. Reflect on your mate's interests to find the perfect sources of entertainment for this retreat. You can pick up a pool table, arcade machine or dartboard for group playtime events. Do not forget to place a television somewhere in the room for watching live sports games. For his sake, a large plasma screen television with picture and picture would suffice!
Attach a DVD player for the ability to review famed sports plays by your mate's favorite players. You can even place a laptop in the room for live streaming of sports events going on around the world, or for his fantasy football stats! If videogames are your mates pleasure, the man cave is where your Xbox and PlayStation should find homes.
Comfort
Without comfort items, the man cave will feel sparse and bare. Comfort items provide just enough cushion to stave off soreness while kicking back on the couch or recliner. You will want to throw some sport themed bedding across the back of the couch for when your mate ends up sleeping in the doghouse after an ill-fated decision. Add sports themed rugs throughout the room to tie the place together.
Team pennants, portraits and artwork can also provide a bit of visual comfort that matches the pillow and blanket sports theme. If you have ticket stubs, do a DIY project and frame them for accenting wall art.
Sustenance
If your mate is banished to the man cave, the space will need to provide enough sustenance to hold him over throughout the night. Most man cave layouts just beg for the addition of a bar in the corner. The bar could mimic a favorite stadium restaurant to bring that exciting atmosphere home. If you do not want to have a full bar, consider adding a beverage cart and fridge and freezer combo to the corner of the room.
The fridge and freezer could hold plenty of ice, drinks and snacks to serve using the beverage cart during game days. Make sure to keep a small smattering of snacks, like cookies, crackers and fruit, in the cupboard for a bit of nourishment on demand.
Create Your Space
Do not be afraid to try out different design layouts while creating the man cave. Your mate should move intuitively through the space to find the most comfortable spots for watching movies or playing games. Going for drinks at the bar or food from the fridge should not take more than a couple minutes and should always include full view of the entertainment systems.
The room can never have enough throws, pillows and rugs that cushion the body and ease soreness from the long workday. As you experiment with the layouts, be sure to spend time trying each one out by enjoying all of the amenities in the man cave for yourself.
Congratulations! You have created the perfect man cave. Of course, we say it's for them, but we all know it benefits us too! Sssh…it will be our little secret.
+Jodi Call has utilized her years of home interior design experience to provide an affordable collection of home furnishings, kitchen, bed and bath accessories at bedbathstore.com.