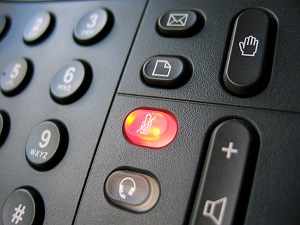 In an office setting, every employer hopes to provide a simplified work place. When daily activities can take place seamlessly in the office, productivity will rise and the business will flourish. One major way that businesses are simplifying the work place is with communication options. Every business needs to have a proper communication network to make peer to peer and peer to customer relations effortless. The most popular option to integrate into the office space in accordance to communication is VoIP services.
VoIP stands for Voice Over Internet Protocol and is a perfect communication tool for simplifying the office work place. With this service, a network is created within the office, making it easy for employees to communicate with each other as well as with customers. An internet connection is used for communication capabilities in a number of ways including email, voice and messaging.
No More Waiting for the Phone Guys
With a standard telephone communication system, businesses will have to wait for phone support to arrive on the premises to assist with issues. This can take hours and sometimes days, leaving employees short on projects and communication. With VoIP service, most companies are provided with in-program support, so problems are solved right away rather than later. This allows for constant communication between employees as well as with customers, making daily activities a breeze!
Keep Your Phone Numbers, Minimize Disruption
With a VoIP system, you will be allowed to keep the same business phone numbers. The service integrates seamlessly with your existing communication systems, so customers can still reach your business for product information, customer service and more. With VoIP, the options are endless. Businesses can add many features and customization to meet the company's needs and service disruption is minimal. With a land line, or standard phone communication, features are basically non-existent and disruption can happen at any time (although there are some dangers with VoIP as well).
Inexpensive VoIP Business Phone Service Clears a Big Roadblock
Many companies believe that VoIP phone service is expensive and unattainable, however, this is not the case. VoIP service is very affordable and sometimes less expensive than a few long distance phone calls! Companies will find that VoIP providers have many package options to meet communication needs as well as budget aspects. With VoIP service, there is no lack of communication options, clearing the way for a productive daily work space without roadblocks.
With standard telephone services, companies basically have messaging and calling capabilities. This can set up major roadblocks with today's communication. Most every top quality company uses updated communication services. To be able to avoid these roadblocks and stay in touch with today's technological advances, companies need to incorporate VoIP services.
Add New Offices and Still Work as a Team with VoIP Business Phone Service
As a company grows and expands, communication options need to increase and move with the new operations. As a new member to the office is added, VoIP has the capability for easy expansion, allows a company to seamlessly integrate new employees and offices that can easily work together as a team. Networks are open for expansion, allowing a company to continue to provide VoIP service no matter how large or small.
Keep Valued Employees
Every company must continue to operate smoothly but on a consistent budget. Many times, a company must sacrifice employees to stay up to date with the latest technologies. With VoIP service, a business can integrate a new network for communication and still maintain valued employees. The service is not expensive and allows a business to expand and offer a higher quality of customer communication without the added expense.
Author Bio:
Michelle Patterson has been learning and writing about the new IP based communication technologies. She loves sharing information with the world so that small businesses and business owners could take advantage of these technologies.