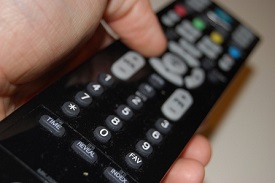 In this new age of technology where consumers are always waiting for the next big thing to be introduced, companies must come up with innovative ways to hold their attention for a good length of time. Cable and satellite providers are no exception to this rule, and by offering its subscribers several cutting-edge features, DirecTV seems to understand what the people want.
But how many of you that already have DirecTV are using it to its full capacity? If you haven't done much exploring before now, you're bound to be pleasantly surprised. Read on to learn more about some of DirecTV's service highlights so that you may take full advantage of your subscription.
Say What You Want
Just when you thought nothing could be better than the ability to shout your commands at the iPhone's Siri application, you can now also use your voice as a TV controller of sorts. Through the DirecTV mobile app, consumers can simply tap into the voice search option and ask any number of questions that will point them in exactly the right direction of what they're looking for. Inquire about specific showtimes and channels, find out what movies are available at a moment's notice and much more, all without having to spend extra time scrolling through the guide on your television.
Stay on Top of All the Scores
Sports buffs everywhere can rejoice thanks to DirecTV's ScoreGuide feature. Without ever having to leave the channel you're currently on, you can find out the score of all the most important games and sporting events that are underway with the quick press of a button. Once you get the ScoreGuide to pop up on the side of your TV screen, you are able to browse by sport, view a list of that day's scores and search through upcoming games.
Keep a List of Your Preferred Channels
Even though there are a long list of channels to choose from, you're sure to have some that you find yourself watching more than others. To get to these preferred channels and see all the information regarding their programming in an easier and quicker manner, DirecTV allows you to create and store a favorites list. This can also be done with the QuickTune feature for up to nine selected channels.
Record More on Your DVR
The idea of never having to watch another commercial is enticing, and your DVR is meant to help that become a reality. However, if you're an avid TV watcher, there may not be enough space on your receiver to record all the movies, shows and games that you enjoy. Instead of going through and deleting programs every few days, connect your DirecTV system to an external hard drive, which will increase the storage space and keep all your recordings safe from the threat of deletion.
Utilize Your Favorite Music App on TV
Once you've hooked your DVR up to the Internet, you'll be ready to start enjoying free music through your television. Pandora has been a favored music app on mobile devices for years, and now DirecTV gives subscribers and music lovers the opportunity to utilize it on a bigger platform. The ability to customize your own radio stations (up to 100) by genre, artist or song ensures that you'll encounter only the music that you personally care for.
Technology is working to enhance your television experience in many ways. Use these features and more to get the most out of your DirecTV service.
By Tiffany Olson
Tiffany Olson is an avid blogger from Northern California and a DirectTV enthusiast. She absolutely loves all of the features provided and loves telling other's about them too. In her downtime she loves to camp, read, and cook.