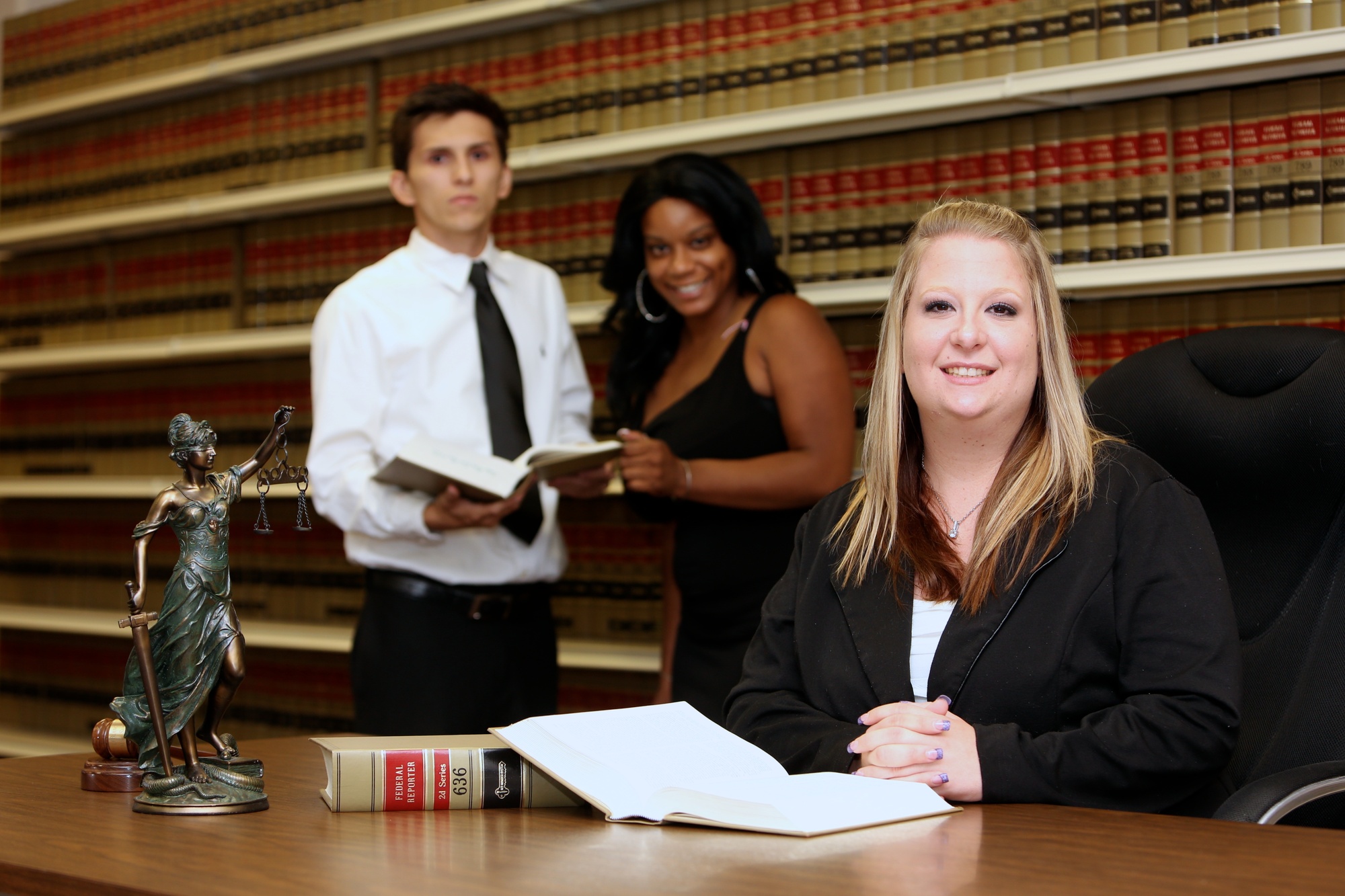 When searching for a new career it comes as no surprise that working for a law firm can be a lucrative career path.
Lawyers can earn into six figures a year, but there are also other law firm jobs that can provide stability and a good way to earn a living. The mean hourly wage for a paralegal is $25.27 per hour.
To help you learn about what law firm jobs are available, we've compiled a list of the best law firm jobs that lead to successful career paths.
1. Lawyers
One of the most recognizable law firm jobs is that of a lawyer. Lawyers represent consumers and businesses on legal matters and help their clients resolve legal disputes. They must be knowledgeable in the area of law in which they are representing their clients.
Many lawyers specialize in a certain field of law, for example, bankruptcy, immigration, personal injury, disability, employment law, criminal law, intellectual property law, criminal law or corporate law.
Legal specialties can vary by the law firm.
Each specialty works with different clients, for instance, a corporate lawyer typically handles mergers and acquisitions or lawsuits and legal issues between two or more corporations. A personal injury lawyer such as Zanes Law can help clients in specific state such as Arizona.
What Lawyers Do
Lawyers can represent clients in court, can help clients with legal questions and can review legal documents and can help people with contracts, either in reviewing contracts or attending hearings or important meetings like title closings to ensure the legal processes and procedures are handled correctly.
They also negotiate settlements for clients as in a personal injury case.
At first they'll speak with a client on the phone or meet with a client at an appointment at which time clients will present documents in question.
Often times a lawyer will help them obtain the proper documents they need for the client's particular legal situation.
A large part of their job includes research, interviews, and filing, which they may have assistance with by employees who work in their offices such as a paralegal.
2. Paralegals
Paralegals assist lawyers with a variety of duties from to handling settlements and complaints to writing, editing, and fact-checking legal correspondence.
They may focus on a particular specialty of law practice, including personal injury, immigration or bankruptcy. This will depend on the law firm they are assisting and its needs.
Paralegals manage all the documentation relevant to each case. This could include email communications, hard copy documents or any forms related to a case.
Many paralegals catalog documents using computer software and content management systems. Often the system helps them organize information by keywords, date, a particular case or a number of other criteria.
These computer programs help paralegals expedite and access data more quickly and enable them to do their job more effectively.
Although a paralegal assists lawyers with significant documents for hearings and court trials, they might also accompany lawyers to the hearings.
Similar to legal secretaries, paralegals may also assist lawyers with clerical and administrative tasks and may converse with clients and send correspondence pertaining to certain cases.
3. Legal Secretaries
Legal secretaries manage administrative and clerical tasks to support lawyers.
They can report to one or more lawyers and also assist several lawyers at a law firm. Some of the clerical duties they perform include filing, typing up correspondence and answering phones.
They manage a lawyer's calendar, schedule meetings and appointments, hearings and keep track of court filing deadlines.
Legal secretaries also proofread documents for grammar and ensure the documents contain the necessary elements and content needed in relation to cases.
Legal Secretaries also manage client lists, keep track of court and hearing dates and ensure accurate indexing of legal documents. They may also make travel arrangements, depending on the law firm and the lawyer's needs.
Another task of legal secretaries is organizing financial information by creating invoices, preparing financial reports and keeping track of the time lawyers spend on each case for billing purposes.
Similar to paralegals, legal secretaries may also help lawyers with researching journals and documents. A legal secretary is one of the most important law firm jobs and helps keep things organized.
4. Operations Managers
There are other law firm jobs that manage the entire firm. This legal position is often called an operations manager.
These operations managers, sometimes known as legal administrations, handle day-to-day operations in law firms.
Legal administrators oversee the general operations of the administrative support staff. Their responsibility is to increase production and minimize costs.
They can oversee accounts receivable and accounts payable, train new staff, hire and terminate employees and create an operation budget for the law firm.
Like lawyers, legal administrators can specialize in an area, including human resources, financial administration or administrative management.
5. Bookkeepers
Bookkeepers are solely responsible for a law firm's financial data. They are one of the law firm jobs in most law offices. They create financial reports for law firms so the firm can see where its spending is going.
Some of the responsibilities of bookkeepers include inputting and processing payroll, tracking accounts, creating and tracking invoices.
The majority of the duties of a bookkeeper include data entry, and bookkeepers may carry additionally duties in smaller law offices.
6. Records Clerks
People who work in these law firm jobs handle the case files in a law firm. Records clerks maintain, organize and locate documents so they can be easily retrieved and stored.
If you're a record clerk, you'll need to properly label documents and store them so they can be retrieved with ease.
This is why it's important to have strong organizational skills if you are considering this position.
Part of their jobs can be to organize and pack boxes and arrange for pickup and delivery of documents, so being in good physical condition is important.
The Takeaway on Law Firm Jobs
Now you know six of the best law firm jobs that are available in the legal industry and what their job entails. Are you ready to enter the legal profession or a new career?
Visit our website to learn more about exciting career opportunities!