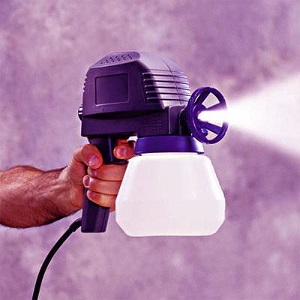 To prolong the life of a house, it is important to do home improvement projects from time to time. The best way of rejuvenating your home after years of living in it is to do a full-blown renovation. However, since major renovation projects are quite costly and take a lot of time, the next best thing is a DIY home improvement project.
Many people nowadays are opting to improve the appearance of their homes on their own. One of the most common do-it-yourself home improvement tasks is repainting the house. This is one of the easiest and quickest ways of giving an old home an instant sparkle.
The spray gun is gaining popularity and is one of the most commonly used methods of repainting homes today. Spray guns are painting equipment that are much faster, more precise, and provide a smoother finishing as compared to paintbrushes.
Read on to learn how these painting tools work, what options are available, and the advantages you stand to gain.
How It Works
The spray gun is a hand held device that is used for painting surfaces. It consists of a trigger, hosepipe, pump, and the reservoir for storing the paint. Most spray guns come with a manual that clearly explains the process of filling the reservoir with paint. The hosepipe contains a tiny gun that used for passing the paint from this gadget to the surface being painted.
The pump provides high pressure, which turns the liquid paint into thousands of tiny atomized droplets. This allows the user to achieve a smooth finishing while painting. The pump of a spray gun can be of two types, the diaphragm, and piston. Both these pumps perform the same function but they use different mechanisms to achieve the required pressure.
The Different Types of Spray Guns
Spray guns come quite in handy for commercial, home, and car painting. As such, they come in different models. One type is the High Volume Low Pressure (HVLP), spray gun. It is very efficient and is widely used for home improvement and on automobiles. The HLVP is a favorite among professional painters as it is very fast and provides a flawless finish.
Another type is the Low Volume Low Pressure spray gun (LVLP). This one works in the same manner as the HLVP, however it uses a lower volume of air.
Lastly, there is the airless paint spray gun. This airless spray applicator uses very high pressure to operate and therefore the paint comes out very thick. The airless spray gun comes with tips that have different sizes.
Advantages of Using Spray Guns
The main advantage associated with spray guns is the perfect finishing they provide. The paint comes out in a thin layer therefore ensuring a smooth and even finish. The other advantages of spray guns are that they produce very minimum wastage and come in different models to suit a variety of requirements.
There is a wide variety of spray guns available in the market. Therefore, it is important to ensure that you buy one that fits your specific home painting requirements.
This post is the work of Elizabeth Herin, a volunteer writer for www.phillro.com.au, Elizabeth is an author whose work mainly focuses on spreading news on the latest trends in home improvements and equipment for industrial manufacturing.