Painting your home's exterior can be a daunting task. You want to give your home a beautiful finish for a lasting impression, and you want to make sure you do it right the first time.
But this requires some careful considerations. Everything from the supplies you choose to your painting technique will determine the level of your results. With a good plan in place, you can turn this job into an easy and rewarding process.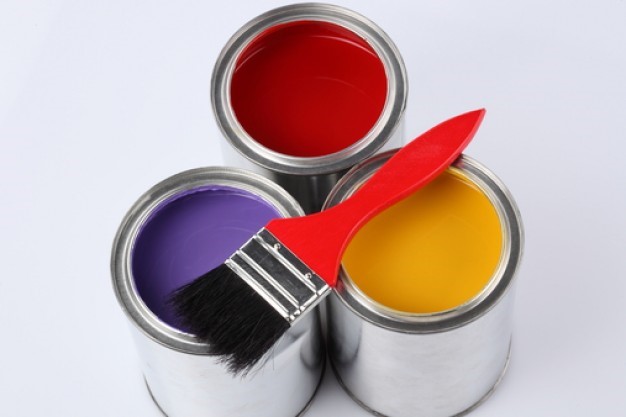 Choose the Best Paint for Your Home
Choose the right paint for your needs to minimize the need for touchups over time. It pays off in the long run to invest in high-quality materials from the beginning. High-grade paint gives you a uniform appearance and lasts longer. It requiresfewer coats, which savesyou time and money.
Use the proper gloss level for the surfaces you're working with. Semi-gloss and gloss paints are ideal for highlighting details in your home, while flat paints are better suited for large areas and exterior wood and metal surfaces.
The Right Tools for the Right Paint Job
Having the right supplies will make your job more efficient and effective. The following are some key items to make sure you have on hand:
Brushes
Rollers
Scrapers
Primer
Sandpaper
Dust Mask
Goggles
Drop Cloths
Caulk
Masking Tape and Paper
Razors
Ladders (step and extension)
Buckets
Paint Thinner
Tools (screwdrivers, hammer, etc.)
The right materials save you time by ensuring that you have everything you need for the job.  Equipment that's in good working condition will minimize downtime and speed up the process.
Painting Your Home Safely
Painting your home's exterior requires essentialsafety precautions. Be aware of the area in which you'll be working. Make a note of power lines, uneven surfaces, and loose gravel. When working onhigh areas, it's a good idea to have someone alongside you.
Your ladder should be positioned with a 3-to-1 ratio. For every 3 feet in height, your ladder is placed 1 foot from the house. This gives you maximum stability while working.
Choose a fiberglass ladder if you're working near power lines. Position yourself on an even surface and maintain one hand and both feet on the ladder when you work. Given that most injuries occur due to unstable ladder placement, this is one of the most critical steps you can take.
Paint It Right
Priming your house is a critical step that allows new paint to bond more easily. It helps cover stains and gives a smoother finish on your home. Pay particular attention to areas that haven't been previously painted or where paint has worn thin.
If you're using paintbrushes, use long strokes. You want to achieve an even coat throughout. Your paint strokes should go back and forth a few times for the best results. Latex paints require a little less application given their fast drying time.
Paint rollers work well for masonry and flat surfaces. Make sure the roller doesn't drip after applying paint to it. This is a sure sign that you've applied far too much.
The trim of your home is the last area to address. Paint your window frames after you've addressed door paneling. When shutters can be removed, it's best to paint them separately and then replace them when you're done.
The Trouble With Doors and Windows
For doors and windows, the biggest factor to consider is trapped moisture in wood. This causes the deterioration of primer as well as the expansion and contraction of the wood over time. Use a primer that's flexible and allows the wood to breathe.
Due to the increased amount of new growth wood used in manufacturing, many newer homes experience a high degree of variability in their integrity. As the wood's dimensions change, paint and caulking becomes loose leading to increased moisture in the material. The best solution is to use acrylic primer for exterior wood.
Make sure that all your replacement windows and doors trim are thoroughly caulked. In addition, where previous paint has peeled excessively, sand thoroughly to remove any damaged wood. This ensures that your paint job looks great and lasts longer.
Using these tips, you can turn your exterior paint job into a worthwhileendeavor. Your home's exterior is its first impression to you and your guests. Choosing the right materials, while setting up a safe and efficient work environment, will help you do the job right. The results will be a beautiful paint job that lasts.
Author Byline:
Lavonne Wafford is an ardent writer and a home improvement freak. She loves to write about all the topics that come in her mind. Being a research student in interior designing, she tries to find the modern and artistic opportunities to beautify residential as well as commercial properties.
Please do follow her on Twitter @Lavonne