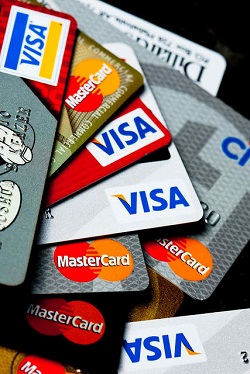 Debt relief is one of the best means to help solve the financial difficulties that many people are experiencing today due to the continuing economic recession and the loss of jobs.
Getting out from burdensome bills has never been more important, especially if it puts a lot of things in your life at stake. People who are in a deep financial rut face stressful situations that involve making difficult choices and dealing with an unsure future. A lot of these individuals could be facing repossession or foreclosure of their homes, making it an all the more a depressing circumstance.
Fortunately, relief from debt is possible through debt solutions and other different methods created to help people out of their dismal state of affairs.
Causes of Debts
Today's way of life necessitates a number of financial obligations that in time, may lead some people to become unable to keep up with their fiscal responsibilities. Many individuals these days have trouble managing their credit cards, medical bills, mortgage loans, and other types of bills. With credit cards especially, a lot of folks become too drawn to their plastic and are known to use it for insignificant and unnecessary purchases. Such habits have incurred Americans billions of dollars in credit card debt.
The careless financial habits are compounded by increased costs of living, stagnant or substantially inadequate incomes, and unexpected life experiences, in addition to unmanageable spending behavior. To make matters worse, creditors are permitted to charge consumers with high interest rates. What's evident here is the fact that the majority of the public have trouble managing their finances to the extent that they will need outside help to be able to settle their financial obligations.
To solve the widespread dilemma of debt, companies are now offering debt solutions. With several answers to solving the debt dilemma, the people have a viable way of getting out of the problem before it causes them further anxiety and stress. There are many options to choose from and settling on a choice will depend on the person's financial situation.
In order to properly address the financial emergency, each individual who is considering obtaining relief from their debt should understand that there is no one-size-fits-all solution for debt relief. They also need to realize that they have to thoroughly assess each alternative offered in order to find the most suited one for their purpose.
Consolidation Programs
Consolidation programs are essential solutions for anyone who wants to lower rates and merge their monthly payments into one. Many debt solutions providers that offer these programs function by working on deals that will give the consumer a single monthly payment, lower interest rates, reduced monthly payments, and decreased or waived off fees and penalties. These programs are often used for credit card consolidation and bill consolidation.
Debt Settlement
This method involves a settlement company working on behalf of a customer and negotiating for a reduction in the debtor's outstanding balance. This procedure is suitable for resolving credit card debt, specifically for people who have numerous credit cards and have become unable to promptly settle their monthly dues.
The benefits of debt settlement include single monthly payment as well as reduced or elimination of late payment and over-limit penalties. This method is based on the potential resolution of accounts, which signifies that the outcome can vary considerably. The best way to deal with this is to work with an authorized and accredited provider.
Credit Counseling
This program is a common type of debt solution. It entails drawing up a detailed financial assessment. If the credit counselor determines that outside help is needed to resolve the debt, the consumer will be recommended to sign up for a debt management plan, which involves a program that will obtain interest rate concessions from creditors. This typically requires a debtor to make direct payments to the counseling agency, which then allocates the payments to various creditors.
How to Find Debt Relief Companies
Searching for providers that offer relief from debt can be done in several ways. The first is to do a background check on the company and assess their track record. Next, go to customer review sites and find out the feedback for this particular firm.
Check for the level of customer satisfaction for the services provided. After which, evaluate the service fees and find out if they are reasonably priced. Most importantly, make sure that the company is accredited and authorized by governing entities.
Finding debt relief choices and settling for the best one that can answer a particular need is the first step to alleviating the anxiety caused by accumulated debt. No matter how huge the debt consumers have amassed, there is still a possibility for them to resolve the problem as long as they find the right solution. By determining the most suited alternative from the number of debt solutions offered, anyone can start the path to settling his obligations before they go out of hand.
Phil Farell is a finance writer who loves to give useful tips to overcome bad debts. He also shares his insights on investing, financial management and lease financing. His blogs currently feature several investment articles for those who want to grow their finances.