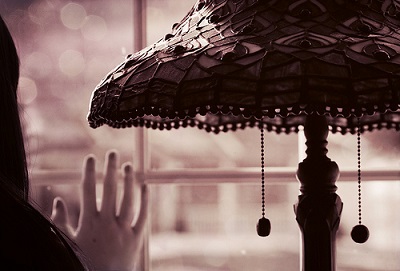 SAD (seasonal affective disorder) is an ailment which affects nearly 10 million amount of Americans every year. The symptoms can range from a mild case of the blues to more severe depression. But even the blues are nothing to scoff at.
It can bring distress and anxiety to your life if left untreated. While not all cases can be treated independently, it is possible that you can make a few lifestyle changes to up your mood during those downer winter months. Start with your décor to chase your blues away and give your home a makeover all at the same time.
Selecting Color Schemes
Colors affect our lives more than we think sometimes. Some even believe that just looking at a certain color can change your energy level and your mood almost instantly. If seeing a temporary glimpse of a color can do this, imagine what living with a color for a long period of time can do.
Having darker colors in your home can have a negative effect on you. If you are used to spending January in your entertainment center with dark walls and no windows, you might want to think again. Brighter and warmer colors are thought to increase energy levels and decrease feelings of sadness or anxiety. So ditch the deep, dark colors for something a little bit brighter and happier. Pale yellows, soft oranges, and accents of red all help with mood and energy.
Optimizing Lighting
It's not just a myth that darkness affects people's moods. A common treatment for SAD is bright light therapy, exposure to full-spectrum light. While you may not be able to afford or may not need the full professional treatment, you can still brighten up your own home. Get rid of dim lighting, throw open the shutters, and bring the light into your life.
If you're not one for bright and glaring lights, you can opt for some dimmer but still affective lighting as well. Choose some tasteful twinkle lights to hang in your bedroom or even living room to give an extra sparkle in the night time.
To bring more natural light into your home, consider decorating with mirrors. Not only will this provide a place to give yourself daily positive affirmations, the mirrors will reflect the natural sun coming in from your windows, shining it through more of your home. It can feel easier to wallow in the darkness sometimes, but you'll realize how simple it is to add some light into your home with a few stylistic choices.
Practicing Feng Shui
Most of us loosely understand the concept of feng shui. In the most basic terms, it is arranging objects in a way that allows for the positive flow of energy. This arrangement can definitely help you with your winter blues. Not only will it give you a positive activity to engage in, it can also help you clear out your life.
Start with the junk drawers and move out from there. Remember that simplification brings gratification. Feng shui is all about making an emotional connection with your space and identifying the energy. If you've been feeling down, there is a chance that your décor could be to blame.
If you want to become fully involved in the feng shui of your home, do more research on the bagua, or how the energy flows through your home. By understanding your home's energy you can learn about how the energy is personally affecting you. Consider rearranging your furniture, changing your décor theme to something more relaxing, or eliminating some of the clutter around your house.
Creating a Purpose
Sometimes your décor can act as a reminder of what brings you down in life. It can have the opposite effect as well, though and work to bring you back up to your happiest self. The dark and disorganized space may remind you of all that you have left to do and what you dislike about yourself.
Don't let poor décor decide your mood for you. Instead, opt to take control of your style and your mood all at once. Hang inspirational words in place where you'll see them regularly (perhaps by all those mirrors you'll be hanging up now). Print off your favorite family portraits as well to remind you of the people who care about you and what is really important in your life.
The winter blues don't have to take over your life for the next few months. You can fight back by centering your décor on the things that will brighten your spirits. Create a space that lifts your mood, and you'll make it through these winter months with optimal joy and peace.
Theo Schmidt enjoys spending time in the outdoors, and he is passionate about protecting the environment. He spends time on the weekends finding ways to improve his home and helping others with their own projects. To find shutters in Newmarket, visit the Northern Comfort Windows website.