As a business consultant who has worked with a number of Fortune 500 companies and some of the largest banks on Wall Street, I have had the pleasure of spending time with hundreds of business leaders and decision makers. Many of these men and women have graced the covers of Wall Street Journal, Fortune magazine or made a 30-under-30 list.
"How does a lowly consultant get to rub shoulders with these folks?" You might ask. The simple answer is: My willingness to travel and work abroad. I have worked in over 20 countries while continuing to grow my consulting business. And, to this day, I travel for work every chance I get.
But many people, despite their ambition and passion to grow professionally, are not very receptive to the idea of relocating to a new country unless the immediate fiscal reward is very high.
However, working abroad – even for a brief period – can open wonderful new doors of opportunities within and outside your organization even if the difference in compensation and benefits is not significantly greater than your current position.
These four reasons are why I think every professional must try to add foreign experience to their CV:
To Set Yourself Apart
You are truly successful in your professional life only when you are indispensible to your organization. Your goal should be to become invaluable to your company, which you cannot achieve with the same old experience set.
Spending some time abroad isn't just a fancy thing to put on your résumé. It says something about you as a person: It says you like to explore new things, new places and are willing to take a shot at the unknown. In a world where people prefer not to step out of their comfort zones, your foreign work experience will set you apart from your peers by a great degree.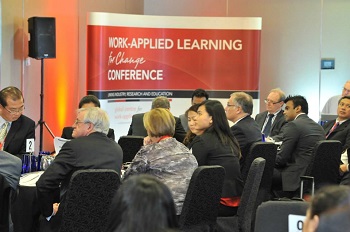 [Photo Credit: Australian Institute of Business. Image used by permission]
To Explore New Opportunities
Working abroad will introduce you to new people, new ways of working and new ways of thinking. It gives you a unique perspective on life in general. When all of that is combined, it culminates in the form of career advancement opportunities that are not available at home.
To Learn About International Markets
Overseas markets have a culture of their own that is sometimes the polar opposite of what we're accustomed to on our home ground. Having intimate knowledge of the workings of an international market can give you a competitive edge if your company decides to expand its operations in that region. Think of it as a training camp for your initiation into the realm of international business or an add-on for your MBA degree.
To Test & Push Your Limits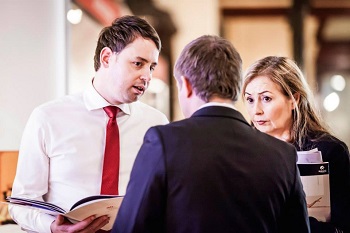 [Photo Credit: Australian Institute of Business. Image used by permission]
As an ambitious professional, you should be prepared push the limits and go where no man or woman has gone before. Working abroad presents challenges that you would not have encountered in the normal course of your career. It triggers the development of critical thinking skills and teaches you all sorts of street smarts.
Are you thinking about relocating to a different country for work? Have you ever been offered a position in a foreign country? Please share your questions and thoughts with me in the comments section below.
By Ali Asjad
Ali Asjad is a content strategist based in Stockholm, Sweden. He helps companies in vast and varied verticals be more successful and visible online. Circle him on Google+ to further the conversation.