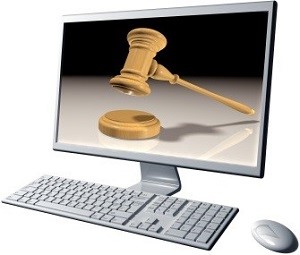 In many industries, the use of new technology has become vital to a business' success. Without implementing new technological developments, many businesses just can't keep up with their competitors. Notoriously slow at implementing technological advancements, even law firms have started investing money in new technologies such as cloud software, a well-designed website, internet marketing, etc.
Utilizing new technologies brings about many benefits for law firms, of which a few are highlighted below.
Lower Costs
Keeping up with the latest technologies can save your law firm money. Cloud software applications for example are often cheaper than their offline alternatives, especially when you take into account the maintenance costs and cost of time wasted due to hardware/software downtime that you should be able to avoid utilizing cloud software. You can also save money on paper and printing supplies by going paperless at your firm.
Better Productivity
There are a number of (online) law firm management tools available today that can help you better manage your law firm and your employees stay focused on their most important tasks. A great case/project management software tool can help your lawyers stay on top of their todo's and give them a good overview of what the status of every case they are working on is.
Higher Revenue
Because well implemented software solutions will improve employee productivity, you should see your revenue increase because more cases can be handled by the same number of employees. Cloud software also allows for better collaboration between your employees and will give them access to any files or software they need wherever they have an internet connection so they can get work done from anywhere.
More Clients
To find a lawyer many people resort to the internet to research local lawyers and law firms. If you aren't utilizing internet marketing to promote your firm online, you are leaving money on the table. Having a great website and a good online presence will help your firm get more leads and convert more of these leads into clients.
Happier Clients
The implementation of the right technologies will allow your lawyers and other employees to better serve your clients. Many cloud software tools for example allow easy sharing of files and documents with clients. Using teleconferencing tools you can meet with your clients without them having to come into your office, which will save them time and money.
Cloud practice management tools can also help your lawyers with keeping on top of case work, managing their time better and spending less time on non-billable tasks such as timekeeping, which will result in a better service provided to your clients.
If your firm isn't investing in new technologies yet, it is high time to do so. Neglecting to keep up with new technological developments will hurt your firm's competitive edge. Most of your competitors are likely already investing in technology, so if you don't want to be left behind by them, you need to start moving as soon as possible.
Zane Schwarzlose is a writer at The Law Offices of WT Johnson, a personal injury law firm in Dallas, Texas. Zane thinks that technology is really going to change the face of the legal profession in the next 20 years.