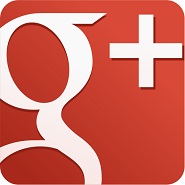 As part of its ongoing never-ending efforts to improve its social networking platform Google+ (which is a fantastic thing if you ask me), Google has thrown couple of new updates into the mix lately- A tool to migrate your account to another one and a Hangout app to filter guests' visual appearance.
"Takeout" Tool For Account Migration
Google+'s product manager Ronald Ho has posted on his Google+ account that the company now allows users to switch for another account by using the Takeout tool. By using the tool, the user's Circles data will be transferred to the new account and all existing connections will be redirected accordingly.
The migration process won't be easy though- A user requesting to migrate an account will have to wait 7 days before the migration begins and the transfer itself takes a couple of days in which both accounts will be in "read-only" mode, meaning no sharing or creating new connections is possible.
Other problematic issues are that all content already created on the old account will be lost (including posts, photos and pages). Also, authorship information in the search results isn't transferred automatically, so you'll have to re-verify your authorship with the new account all over again.
So you see, migrating an account isn't a simple mission even with the new tool and you should consider carefully if that's worth it! For more information, you can read this help page.
Hangout Cameraman App To Choose Which Guests Appears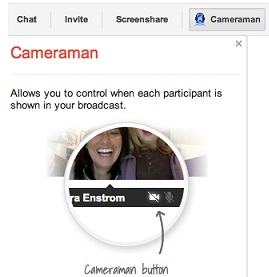 There's at least one big win Google+ can mark which is the video conference feature Hangouts and more specifically, Hangouts On Air that opened up broadly back in May. Many people and organizations are using this easy to setup and broadcast live video conference feature ecstatically and later on featuring it on their YouTube channels.
Now, Hangouts On Air's product manager Matthew Leske has presented a new app called Cameraman that will grant users better control on who appears in the broadcast. The app can be extremely useful for Hangouts which highlights multiple people and allows better sorting and order within the broadcast "chaos".
Using the Cameraman app is very basic- To hide certain guests, simply click on the small video icon below the guest's feed and it will be disappeared (note that it mutes the guest's both video and audio). The Cameraman app also allows to make guests hidden as they join the Hangout by default.
You can see a demonstration of the Cameraman app in action in a Hangout by Sarah Hill from KOMU-TV on this video: