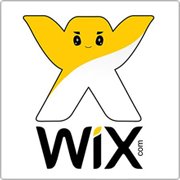 If you want to build a website and you wish to go beyond the traditional familiar known patterns of the popular blogging platforms such as Tumblr or WordPress but you don't really know anything about all those boring HTML and CSS stuff, perhaps you should try the HTML5 site builder of Wix.
After all, over one million sites which been created in slightly more than three months, can't be wrong…
Yeah, that's right, ONE FREAKIN' MILLION NEW WEBSITES since Wix launched its do-it-yourself HTML5 site builder back on March. If this current Wix-DIY rate will continue (and after all the press coverage it now receive there's no reason it won't), Wix will soon take on the most popular content publishing platforms.
Until March, Wix mostly offered site building and designing tools by using the Flash technology. But since Flash is in a steep fall into the internet's archive and HTML5 is the future, Wix developed a friendly easy to use drag-and-drop HTML5 website creator for tech dummies (please don't take it personal).
Wix still offers Flash site creator and tools but I wouldn't expect they will survive much longer. People wants to create these days mobile-friendly websites and when iOS has never supported Flash and Adobe stated recently it will stop supporting Flash for Android as well, Flash is doomed.
Now with one million new Wix-powered HTML5 websites and counting on the web's wilderness, it seems that betting on an early deployment of a DIY HTML5 site builder was pretty worthwhile. The launch of Wix's HTML5 site builder made it possible for the everyday folks to create their websites by using this advanced web's technology.
Why wouldn't you want to build a new website with the future professional lingo of the internet, right? And why the hell WordPress isn't offering at least some HTML5 support? Aren't we good enough for you, Mr. WordPress? (Disclosure: This is a WordPress site, if you haven't figured it out already)
By the way, just in case you asked what is the origin of the name "Wix", on the company's about page Wix offers the greatest answer for this question that I've ever heard:
Because… ok, it was an easy three-letter word with an available URL.
Brilliant.