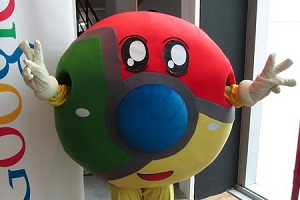 Since Google launched the Chrome Web Store in 2010 to offer users an additional layer of apps, extensions, themes and tools for browsing the web, developers have created an enormous number of Chrome extensions that allows additional services on top of the browser.
If you add to that the fact that Chrome is now the most popular browser in the world with over 310 million users, you get a potentially monstrous exposure for Chrome extensions (if they are quality enough of course). But until recently, developers didn't had the possibility to earn from their created extension directly.
Now, Google intends to change that by allowing extension developers to make some money.
Apparently, Google begun sending emails for developers (as reported by The Next Web) in which the company stating that they can now monetize their extensions by implementing AdSense ads inside. Google also added that the Developer Program Policies have been updated so they will align with the new monetizing option.
In addition to all the regular AdSense policies like to distinguish clearly between ads and content or not to manipulate users to click on ads, extension developers must make sure that the ads won't interfere with any other third-party ads displayed by another website on the browser.
Ironically enough, the most downloaded extension on Chrome Web Store is currently AdBlock which allows users to block all advertisements on websites they visit, and there are many more popular similar extensions like that. That can lead to a pretty absurd situation where an extension will block ads on websites but will display ads of itself.
But besides that I think that allowing developers to monetize their extensions is the right move to make. Yes, it is true that it might negatively impact to some extent the user experience but you can say that on any other monetized web element like websites, social networks, online videos or apps. Why should extension developers hold different standards? They got to eat too, you know…
Furthermore, it can give more talented developers monetary incentive to create quality extensions so as many users as possible would download and use them. In any case, Google just found another way to make money out of Chrome by taking about 30% of the developers' AdSense earnings.