If you thought that the Instagram team will begin to decry the service's giant over 50 million strong user-base after they have already received their Christmas presents early from Santa Zuckerberg (although technically the deal hasn't finalized yet) then you were so Grinchly wrong.
The most popular mobile photo-sharing social service has just released a new version of the app for both iOS (version 2.5) and Android (version 1.1.4) which includes some serious improvements and new features. Take that Camera! Oh wait, isn't that Facebook's as well?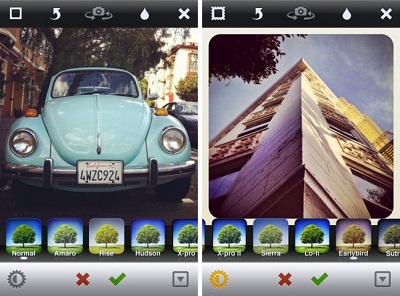 In general, the new app's version for both iOS and Android appears to run much faster and smoother (really noticeable improvement on the Android version). However, not all of the new features and updates have arrived to the new Android version which is kinda unfairly giving iOS users the edge.
Here's a quick summary of all the major changes on the new Instagram app's version:
Explore Tab (iOS and Android)- The most interesting new feature on the upgraded app is the Explore tab which replaces the old Popular tab. Supposedly the snapshots that appears on this tab are now more personalized for the user (based on Facebook's Social Graph) but more importantly, it is allowing to search by username or hashtag.
Share Likes To Facebook (iOS and Android)- Although Facebook begins to obligate developers to implement its built-in Like action into apps, it is now OPTIONALLY available on Instagram. To enable this sharing option enter your Profile settings, choose "Sharing settings" and click on "Facebook". It's also possible to share to Twitter, Flickr, Tumblr and Foursquare.
(Slightly) Revamped Profile Tab (iOS only)- The change is very subtle which grants the Profile tab a bit more visualized appearance but nothing meaningful really.
Quick Access To Camera Roll (iOS only)- A really new efficient feature in which by pressing on the Camera tab until it enters the user's camera roll.
Search Autocomplete For People The User Follows (iOS only)- After beginning to type a username, the app will immediately start to display names of people whom the user's follows.