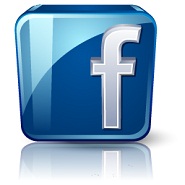 In slightly over a week the social networking giant Facebook will go for its IPO, and on moments like this it is natural that the spotlights would focus on what actually generates money for the company. And in Facebook case, its the social network's advertising model.
So far, it seems that Mark Zuckerberg can be very optimistic. Facebook already reported that in the first quarter of 2012 its total revenue was $1.06 billion which is 45 percent higher than the first quarter of 2011 and it is now also earning 6 percent more for each user on average ($1.21 per user on Q1 2012).
This is also being reflected on the actual ad pricing. Last month, a study by TBG Digital determined that Facebook ad rates have increased by about 40% on Q1 2012 compared to Q1 2011. This is obviously indicates that the social network has more advertisers which competes on the ad spots.
Another firm also supports these findings- Yesterday, a new report by Marin Software has shown even bigger growing numbers. In the last 12 months, Facebook ads CPC (cost per click) have jumped by 86 percent as users are 50% more engaged with the ads (measured by click-through rates).
There are also many examples of satisfied advertisers. Just recently, Nutella revealed that in a varied advertising campaign during December 2011 in Germany, Facebook ads performed better than any other media channel including TV ads (in terms of return on investment).
But apparently, Facebook wants to improve furthermore its advertising platform. The company has implemented some changes to its ad creation tool under the radar and without any official announcement which isn't typical to the company, especially right before the IPO.
Even though the ad creation tool changes are just designated to make the advertising process more friendly by new interactive interface and there aren't any changes to the ads themselves, easier ad creation platform may increase the number of small business advertisers that won't be intimidated by a complex ad creation platform.
You can learn how to use the new Ad Creation tool in this step by step guide by the Rimm-Kaufman Group.