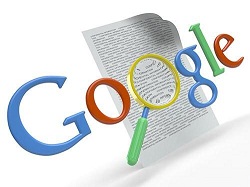 Even though Google was always trying to raise the awareness of site owners against the "bad forces" of the web such as spam, malware and hacking, it appears that recently the internet giant has also began acting on the personal explanatory channel directly with the webmasters.
Two weeks ago I reported that Google is sending warnings to webmasters via their Webmaster Tools account whenever it is detecting an unnatural link building pattern of the site (which is against the search engine guidelines), as part of the bigger battle against link schemes.
Now, another effort to connect directly with site owners that may have participated intentionally or unintentionally in activities violating the company's guidelines has been revealed.
Google's head of spam team, Matt Cutts, has tweeted yesterday that Google sent messages to 20,000+ webmasters, alerting them that their sites may have been hacked. In the Tweet, Matt attached a link to a forum post (in Arabic) where users can see an example of this notification. Here's the Tweet:
Is your site doing weird redirects? We just sent a "your site might be hacked" msg to 20K sites, e.g. goo.gl/S6Ptk

— Matt Cutts (@mattcutts) April 16, 2012
So what exactly does Google is warning webmasters about? The warning has been sent to site owners that their website suspected to be compromised by some sophisticated hacking attempt- Some JavaScript code has been implemented on their pages' files which redirects users to other malicious websites.
It is important to mention that the code is redirecting users that arrives to the website FROM SEARCH ENGINES. Meaning that if the webmaster will enter the site directly from the browser, he/she might not noticed that the site has been hacked (that's why I referred it as sophisticated)!
Where Google has a clear goal of providing "clean" search results for users and taking these actions to ensure it, the search team is doing a great service for webmasters who might not even realized that their website have been hacked.
This recent move also emphasize the importance of having a Google Webmaster Tools account, in order to get a direct communication channel with Google. That is of course, if you care about traffic from the most popular search engine worldwide.
Manual Action Against Sites Explained
In other related update from Google, the company released a video (hosted by Matt Cutts of course) explaining extensively the act of manual action against websites. There isn't anything new on the video, just a few key-points clarifications.
Matt elucidated that a manual action against a site can also be a demotion in rankings and not just a complete removal from the index (for example, the demotion of Chrome's homepage). However, in most cases it is probably will be a removal because if the spam team actually decided to take a manual action against a website, it probably been a result of a severe violation of the guidelines.
Manual actions against sites will most likely fall under one of the following reasons:
Spam- Copied/duplicate content, keyword stuffing, hidden text, etc.
Legal- DMCA complaint, court orders, etc.
Security- Malware, viruses, hacking, etc.
Here's the video for full details: