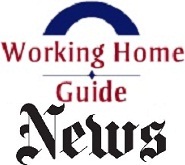 What were the major web news this week? 2012 began with Twitter crushing, Google returning .co.cc sites to its index while announcing on many algorithm changes, Chrome is in the middle of a paying links scandal, Facebook rewarding security researchers and announcing on the annual Hacker Cup and Groupon launching a new Merchant Center. Let's begin…
Twitter Crush and .co.cc Sites Coming Back To Google – The new year has started with a crush of Twitter because a severe overload of 16.2 thousand Tweets per second (all time record) while Google has welcomed back .co.cc sites to its index after six months they were out due to too much spam.
Google's Monthly Search Algorithm Changes – Google released its monthly search algorithm changes disclosure for December 2011. Better image search, improved related queries and faster mobile browsing are in and the Panda update is (still) out.
Chrome's Buying Links Scandal – Google caught with its pants down after it has been revealed that it hired third party marketing company that paid bloggers to post links to Chrome (which is against Google own guidelines). In favor of Google we can say that shortly after, the search giant penalized itself by demoting Chrome homepage.
Facebook Offers Debit Card For Bug Finders – Facebook has expanded its Bounty Program where security researchers could receive $500 (or more) reward for finding security bugs in the social network by also offering them their own debit card where they wire cash to and even could use it for exclusive passes in parties and conferences.
Facebook's Hacker Cup 2012 – Facebook has announced this week on its second Hacker Cup that will take place during January through March this year where programmers will compete for rewards of up to $5,000 and the possible opportunity to work for the social network giant.
Groupon Launching New Merchant Center – In order to improve online merchants performances, Groupon has presented this week a new Merchant Center dashboard with more data and stats. At the same time, a new report has showed that Groupon's earnings increased by 6% in November outperforming the daily deal industry.
Stay tuned for daily updates and news here in WorkingHomeGuide.com!