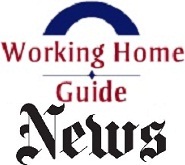 What major internet news we had this week? New features on Google+, PCMag chose the top websites of 2011, YouTube reviewed the year, Mozilla and Google renewed their Firefox deal, Facebook confirmed Sponsored Stories in the News Feed soon, Google denying another Panda update, Blekko had a major upgrade and GoDaddy is in front of a Boycott. Shall we begin?
New Features On Google+ – Just before Christmas, new features have been integrated into Google+. The new features includes "volume" control on posting from different Circles, better notifications feature, more brand pages administrators (up to 50) and improved photos feature.
PCMag's Top Websites For 2011 – The veteran magazine has chose its top 100 sites for 2011 in a variety of categories where some of the winners are Amazon, Facebook and Pinterest. Out of the 100 sites, only 39 are new websites which is relatively low compared to prior years.
YouTube Reviewing 2011 – The most popular video site on the web, YouTube, has reviewed 2011 in a special edition where users can find what were the most watched videos of the year. Additionally, YouTube also released an interactive timeline, users can play with to see important events throughout the year (available in our post).
Mozilla and Google Extended Firefox Deal – After few weeks of uncertainty, Mozilla and Google have finally reached for a new 3 years agreement, which Google will remain the default search engine in Firefox. It was revealed later on that Google will pay Mozilla $300 million per year for the deal!
Sponsored Stories Will Arrive To Facebook's News Feed – Facebook representatives have confirmed that Facebook's ad product, Sponsored Stories, will begin appearing inside the users News Feed as from the beginning of next year.
Google Denying Panda Update – Few days after Google announced that there will be no more Panda updates until next year, many forums and blogs have reported that a new Panda update has took place. In an effort to stop the drift Google's Matt Cutts has released (few) denials, stating once more that there will be no Panda-related updates until 2012.
Blekko Major Upgrade – Blekko has announced this week on new improvements and a new look to the "no-spam" search engine- Much greater index which suppose to serve better long-tail search queries, expansion and automation of slashtags and a new friendly cleaner design.
Boycott On GoDaddy – One of the old domains registration companies on the web is facing a massive boycott after supporting the controversial SOPA bill. Even though the company has already withdrawn it support from the bill later on, people believes that GoDaddy is still behind it and intend to realize their boycott intentions.
We will keep bring you the latest news from the online business industry every day so stay tuned!