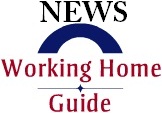 What were the main work from home news this week? Facebook added Sponsored Stories to its Ticker, Microsoft made some order in its deals products, Google shuts down failing products, Bing had a significant algorithm update, Google+ interfacing with News and Places, Yandex becomes the Windows-Phones default search engine in Russia and the holiday season has began. Shall we begin?
Facebook Sponsored Stories In Ticker – Facebook has added Sponsored Stories ads into the new Friends Ticker to maximize advertising profits. Facebook's spokesperson has confirmed it at the beginning of the week while mentioning that these sort of ads are twice as engaging as other type of ads.
"Bing Daily Deals" To "MSN Offers" – Microsoft tried to make some order at the company's two similar-name products- Bing Deals and Bing Daily Deals. To avoid confusion, Microsoft has changed the name of Bing Daily Deals to MSN offers and relocating it outside of Bing domain to a whole new domain.
Google Shuts Down Products – Google continues to clean house and this week it announced on shutting down completely or mostly (combining into other products) more unsuccessful products- Friends Connect, Gears, Search Timeline, Wave, Knol and RE<C.
Bing Search Algorithm Update – Bing made this month at least two significant algorithmic changes/updates. Many webmasters have reported on a 20%-40% increase/decrease traffic changes from Bing and Yahoo (powered by Bing) and on increased crawling and indexing activity.
Google+ Integrating With News And Places – Since the launch of Google+ it is gradually integrating deeper in all of the company's products. This week its Google News which will be interfacing more with the +1 button and Google Places which will highlight furthermore Google+ profiles in the search results.
Yandex The Default Windows-Phone Search Engine In Russia – Yandex made a meaningful move this week to enter the Russian mobile search market deeper and to take the control from Google hands, which holds close to 60% of the mobile search market share in Russia- Yandex will become the default search engine in Nokia, HTC, Microsoft and Samsung mobile phones.
Thanksgiving And Black Friday – On Thursday (Thanksgiving), the holiday season has officially began! Many people went to their shopping hunt that day and the following one, Black Friday. Initial reports are indicating on a big rise in eCommerce sites traffic, sales and a big increase of mobile devices usage.
We will keep bring you every day the latest news from the web, here in WorkingHomeGuide.com!