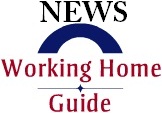 What important news from the online business world we had this week? Google+ making it possible to create brand pages, Twitter search is available on Firefox 8, Google announced that too many ads can get sites penalized, Bing launched new HTML 5 mobile app and Adobe announced it will no longer develop Flash for mobile. Let's begin:
Brand Pages In Google+ Are Now Available – Some have said it took too long (including me), but Google+ finally made it possible to create pages for brands on its social networking service. Although it is still unclear what will be the pages SEO effect, this is certainly another great social branding possibility. Google also presented the option to search for Google+ pages by using the "+" command before the name.
Twitter Search Available On Firefox 8 – Mozilla has added another reason why people should use Firefox over other web browsers after signing a deal with Twitter which allow the users to search in the Twitter network for hashtags, people and topics directly from Firefox 8 browser search box.
Google Announcing Ads Are Search Ranking Factor – Google's Matt Cutts has stated this week at the PubCon conference that too many (interfering) ads can cause websites to drop in rankings as they are not offering a good user experience. He didn't mentioned if it is already implemented in the search algorithm, but many webmasters are sure they were already affected by this new "ads penalty".
Bing New HTML 5 Mobile App – Bing launched this week an improved mobile app that is all based on HTML 5 for better performances and to compete with the (almost) total control Google has on this market. The app includes improvements of existing app features and also new ones like maps, deals, videos and real-time search.
Adobe Is Giving Up On Flash For Mobile – Although it was pretty clear a way back that the Flash platform wouldn't survive in the mobile industry as companies and developers are adopting HTML 5 over it, Adobe officially announced this week that it will no longer develop the Flash platform for mobile and would also focus on HTML 5.
Stay tuned every day here in WorkingHomeGuide.com for more news, guides, opinions and all the information you need to work from home!