In this post, i would like to present a relatively new free online store business opportunity- StyleOwner. In this website, users can open their own online store, where they can design, customize and choose its products, while keeping 10% of the store's profits.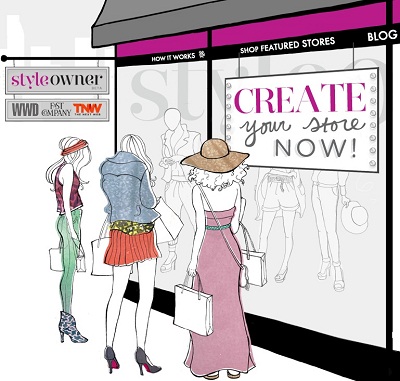 The Concept
StyleOwner are stating that their mission is to "engage the entrepreneurial spirit in women" and it mostly targeted towards females, however, i wouldn't disqualify it as a good work at home opportunity for men also. Actually, StyleOwner's founder is Joel Weingarten, male…
The online store (or boutique if you want) purpose is to provide another layer for social media users, where they could add more (merchandizing) content to their social presence by an eCommerce store they design and customize themselves. Additionally, the merchants can recommend products and share their thoughts about everything they want with their friends with a Facebook Integration.
Naturally, the 10% (affiliate) earnings are also a pretty good incentive to open an online store…
Many Customization Options, No Handling With Customers
There are varied customization possibilities of the online store- There are a lot of themes to choose from and there are also options to add your own pictures and music. Additionally, there are many products (over 2,000) from many brands (over 70) to add for the online store.
Another advantage is, that the store owner don't need to handle with customers when it comes to client payments and shipping while StyleOwner takes care of all that. Earnings are payed through check or by buying merchandise on your own store (store credit).
Available For The First 1,000 (Momentarily)
As for the moment, only (the first) 1,000 U.S. residents can open an online store, but StyleOwner has plans to expand for other markets worldwide and to be publicly open for all in the near future. If you think this is an interesting possibility for you, go ahead and sign up because it can really be a good (social) work at home opportunity!
Watch this video for more information about StyleOwner: