If you are an enthusiastic work at home blogger but you never were interested in code writing (HTML, PHP, CSS) the company PageLines is introducing the PageLines Store– WordPress drag-and-drop app store that its main objective is to help bloggers manage and design their blog, without knowing complicated codes.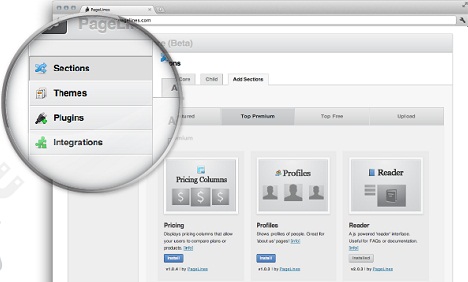 About a year ago, PageLines have launched their first drag-and-drop platform for WordPress at the BlogWorld Expo. Since then, the platform was downloaded 400,000 times and became very popular among many online business owners. Now the company decided to take its product one step forward.
Next month, on the 8th of December, PageLines scheduled the launch of its new 2.0 platform that will include also The PageLines Store. The store designated towards developers, designers, or any blogger who wants to upgrade and add new features to his blog without coding.
The drag-and-drop app store will offer plugins, themes, widgets and even eCommerce features by the developers community of PageLines. For developers, it could be good earning opportunity- They will earn 70% for each of their products they will sell, while they determine the prices by themselves. With hundreds of thousands users worldwide, this is a great revenue opportunity for developers!
Besides the app store, the new platform suppose to provide better interactive user interface performances. It will be sold directly in PageLines website and the cost is currently $95 (for the 2.0 platform pre-order page) and from December 8th it will go up to $197.
By the way, PageLines also offers great affiliate program that includes 33% commission, 180 day cookie, direct deposit to bank accounts, performance incentives and more (all links on this page are NOT affiliate links).