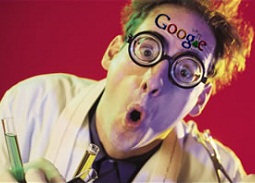 Since October 14th, when the latest "minor" Google search algorithm update was implemented (many knows it as Panda 2.5.2), many online business owners begun flooding forums, blogs and websites (and my email account) with complaints about this update and that the Google search algorithm went crazy.
First, i thought that it was the natural reaction of many frustrated webmasters with low-quality sites. But later on, as i investigated this update furthermore i realized two things:
It wasn't a minor update at all and many sites were affected (read Panda 2.5.2 Is "Minor"? Apparently, Not So Much).
Google's search algorithm might went a little crazy…
For the full disclosure let me just say that my website also suffered from somewhat of a traffic drop. However, it might relates to the fact that i made a serious change in my site by redesigning it completely so i can't know for sure what is the reason yet.
Let me also disclose that I'm a huge Panda fan (at least before the notorious 2.5.2)- I think that it was a very important update to improve the search experience with more quality sites and less shallow ones. After all, this is what Google is all about!
Something Doesn't Smell Right
On the contrary to the last Panda updates, since October 14th (again, the notorious Panda 2.5.2) it seems that something in the Google algorithm went bad. Too many spam sites are at the top positions on the expense of good and quality sites. I can see it also in my "work from home" niche- Many spam sites took the first positions of good and quality sites!
I received another proof for this little out of order algorithm today from Search Engine Roundtable. Barry Schwartz has written in the post Google Links Algorithm Gone Haywire, that he speculates that it might not be the Panda, but its the links algorithm who's "being a bit buggy".
I was reading in forums that Google made this update to increase its revenue (more clicks on the paid results). I don't buy that! Google's force and dominance comes from its reliability and quality advantage over other search engines! Until two weeks ago, Google served us in a phenomenal way and i am sure that it will fix this "bit buggy" issue soon. Until then, don't get tempt to go black hat!