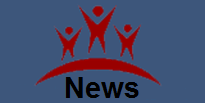 What important online business news we had this week? Google+ added real time search and Hashtags, YouTube announced the Merch Store, Google made algorithm changes and begins encrypting search, Bing took over Yahoo completely and Google Wallet is expanding. Are you ready?
Google+ Real Time Search And Hashtags – At the beginning of the week, Google+ presented search on the social network that keep being updated on real time. Additionally, Hashtags have been added for better browsing experience.
YouTube Announced The Merch Store – The leading video website has introduced a new opportunity to earn directly from the site- YouTube partners would have the possibility to sell all kinds of products from their channels using the Merch Store.
Google Makes Algorithm Changes (Panda 2.5.2) – Just two weeks after the last Panda update, Google made on October 14th another one. Supposedly it was a minor update, but from the reactions all across the online world it looks like the most serious one in a while…
Google Begins Encrypting Search – In an effort for better privacy settings of the users, Google begun encrypting search. It means that whenever a logged in user will search, webmasters wouldn't be able to recognize from which keyword they came from.
Bing Completely Powering Yahoo Worldwide – After 20 months, Microsoft has finish the transition of powering Yahoo sites all over the world (except Korea) with Bing.
Google Wallet Expanding – Wallet is now available in few more major merchants like Guess and Jamba Juice and it will be available in some more in the near future. Also, it presented some new offers and discounts features when using the service.
We will keep bringing you all the news from the online business world every day, so stay tuned!