The popular social networking games company, Zynga, has announced couple of days ago that it is going to launch a new social network of itself called "Project Z". The company describing it as a social games service to connect users who want to play at the same time together.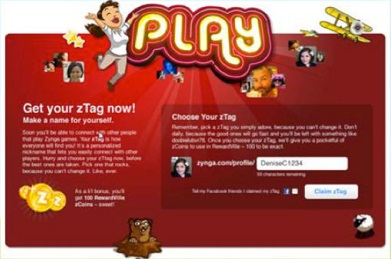 The New Strategy – Zynga Direct
Behind Project Z there is a new strategy by Zynga called Zynga Direct with the purpose of reaching directly to the users outside of other platforms like Facebook or Google+, or as Zynga's chief executive Mark Pincus has described it: "Direct relationship with consumers, where we can give you a whole sandbox and create socialness around the games."
Zynga won't neglect the other social networks where the users are playing so far and will enable playing in multiple platforms. Zynga's chief operating officer, John Schappert, has confirmed it: "You can start a game on Facebook and can continue it on Project Z or vice versa, never losing your progress and continuing wherever you drop off". In fact, Zynga will allow the users to connect to Project Z with Facebook Connect.
Necessary Move
This is a very logical and even required strategic move by Zynga. First of all it will allow the company to reduce its dependency on other social networks (especially Facebook). Second, it will increase the company's revenue as it could keep all the profits and not deliver big portions of it to the social networks (for example, Facebook taking 30% of the profits).
Zynga has more than 230 million users playing its games every month, so the starting point of Project Z is pretty established… Project Z will be soon open and we will get to explore new interesting marketing opportunities.